'He just jumped off the bridge!' 911 tapes of witnesses to Tony Scott's apparent suicide revealed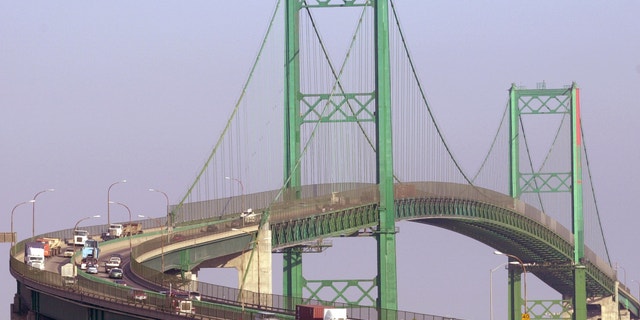 "Top Gun" director Tony Scott's apparent suicide was witnessed by at least five motorists, who saw him leap to his death from a busy Southern California bridge, according to 911 tapes released today.
Scott, 68, jumped off the Vincent Thomas Bridge -- which connects Long Beach with the Port of Los Angeles -- in broad daylight on Aug. 19, setting off a string of 911 calls by five female drivers.
"We are just on the Vincent Thomas Bridge and there's a guy that looks like he's just about to jump off … he's jumped, he's jumped, [off] the Vincent Thomas Bridge in San Pedro!" said one breathless 911 dialer, in recordings first aired on TMZ this morning.
Another caller reported the jump to 911 operators, and was then transferred to a fire dispatcher. During the transfer, she could be heard gasping: "Oh my God."
"He was bald white guy. Oh my gosh, he just jumped off the bridge," that caller said. "We actually witnessed the whole thing."
Callers reported seeing a black Toyota Prius, lights still flashing, parked on the side, as an older white male climbed a pole before leaping more than 185 feet into the murky waters below.
Scott had been preparing to do a sequel to his 1986 Tom Cruise hit "Top Gun."
He and Cruise were spotted in Fallon, Nev. — where the Navy's "Top Gun" program had been based before moving to San Diego — meeting with Navy brass, a week before the fatal jump.
Go to The Post for more celebrity news.