Has Justin Bieber's Latest Reunion With Selena Gomez Put Her Pals In Crisis Mode?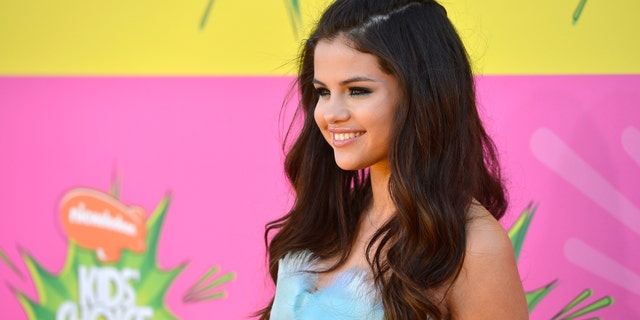 With Justin Bieber's intimate Instagram photos all but confirming he is back on with Selena Gomez, her friends may be clamoring for an intervention.
The newest claims by The Sun say the "Come and Get It Singer" is in "crisis talks" with her team over her highly publicized, roller coaster romance.
"While Justin is revelling (sic) in successfully persuading his girlfriend to rekindle their romance," said the British publication, "her friends and colleagues are devastated."
"We did everything we could to keep them apart but he was so persistent. It's really unhealthy they have such a turbulent relationship at such a young age," an insider to the situation said.
However, the U.S. site Gossip Cop has a different story.
Their sources say claims that Gomes is left in "floods of tears constantly" over the Biebs are not true.
These so-called crisis talks where sparked when Bieber posted up, yet again, an intimate photo of him and Gomez via his Instagram account.
In the caption of the image, where Gomez is seen holding Bieber's bare back as he plays on his computer, the international pop star made a reference to his lady love telling him how he's "been makin music for too long babe come cuddle."
Last week Fox News Latino reported that the couple was caught locking lips during his concert in Oslo, Norway.
The two were spotted backstage by witnesses, a few days after Gomez flew all the way to Europe to reunite with the pop star.
Sources close to the 20-year-old "Come and Get It" singer told US Weekly that "Justin pursued Selena and she gave in."
However, a friend close to Bieber said then that while they have a crazy connection, "they aren't back together."
Follow us on twitter.com/foxnewslatino
Like us at facebook.com/foxnewslatino