Harvey Weinstein forced to resign from board of Weinstein Co. but isn't done fighting
Disgraced Hollywood executive Harvey Weinstein has reportedly resigned from the board of directors at The Weinstein Company as the organization continues to distance itself from allegations of sexual assault and harassment against him.
Weinstein was fired as co-chairman of his namesake company on October 8. However, TMZ reports that, per his contract, the board had to wait five days to ratify his firing. The board, which includes Harvey's brother, Bob Weinstein, did that at a meeting on Tuesday, forcing Weinstein to either resign or be removed from the board. Calling in to the New York City meeting from a rehab center in Arizona, Weinstein opted to resign, reports said. However, that doesn't mean he's anywhere close to done with TWC.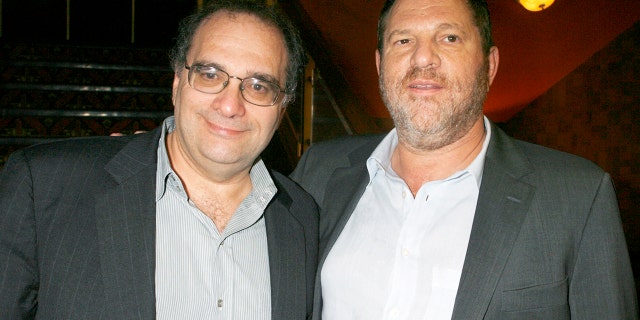 The Hollywood Reporter notes he still owns about 23 percent of the company, which poses a problem for the remaining board members who are toying with a lucrative offer from Tom Barrack's Colony Capital that would open the door for the investor to either buy all of The Weinstein Company or parts of it to help save it from financial ruin. Additionally, any involvement from Weinstein himself opens the board up to legal responsibility, as they are already fielding uncomfortable questions about how much board members knew about the co-founder's alleged decades of abuse. As previously reported, police in the U.K. and the NYPD have opened investigations into Weinstein.
The board cannot compel him to sell his shares of the company in order to clear the way for the possible purchase. Additionally, Deadline reports that his lawyer, Patricia Glaser, believes there's a case to be made that his firing was done illegally and breaches the parameters of his contract. Per a clause about inappropriate behavior that was reportedly negotiated in 2015, Weinstein had the option to settle accusations of sexual harassment personally. The outlet notes that Weinstein was contracted to pay out any settlements and fees arising from his behavior out-of-pocket. The first offense would reportedly force him to pay the company $250,000 and increase from there, capping off at $1 million after four offenses. Weinstein's accusers well exceed four offenses.
It's currently unclear what the future of the Weinstein Co. will be after the disgraced executive's resignation from the board, but it seems the legal battle may be in its early stages at a very inopportune time for the remaining board members.
Meanwhile, on Tuesday news broke that a woman was accusing Bob Weinstein of sexual harassment. The younger Weinstein brother denies the claim.