'Harry Potter' Star in Family Feud Over Hindu Beau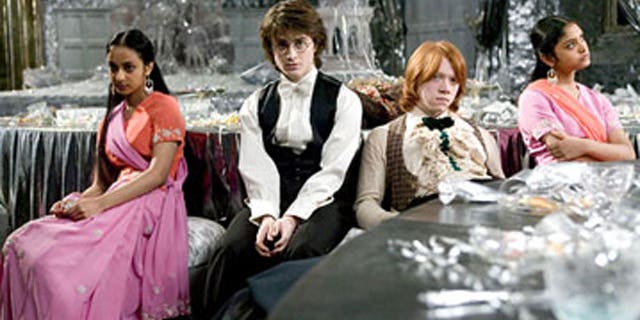 The father and brother of a British actress who starred in the more recent "Harry Potter" movies have been charged with threatening to kill the 22-year old actress, apparently in disapproval of her boyfriend.
The actress, Afshan Azad, played Harry's classmate Padma Patil in the popular series. Her father, Abdul Azad, 54, and her brother, Ashraf Azad, are accused of threatening her in May during a fight at her Manchester, England, home. The brother is also accused of assaulting her.
Details of the alleged threats and assault weren't immediately clear, but prosecutors have said the Muslim men did not approve of her relationship with her Hindu boyfriend.
The case has been adjourned until July 12, and both men were granted bail on condition that they do not contact Azad at her home.
The potential role of religion in the case has raised questions about the men's motivation.
"In traditional [Muslim] societies the family comes before the individual, and the woman represents the honor and purity of the family, so for a woman in the family to engage in a relationship that is taboo can be viewed as a violation of the family," said Haroon Moghul the Executive Director of the Maydan Institute, a consulting firm that seeks to raise awareness of Muslims.
"Also in more conservative circles of Hindu or Muslim families, people don't date before they are married, and it can be a lot worse for the girl and she is the one who is blamed and punished by the father, uncle or elder brother."
Such cases can lead to what some people term "honor killings," though the term often is denounced in religious communities as a misnomer.
"It is poorly named since there is no honor in killing a woman. What these crimes are about is controlling a woman and it is not something unique to just Muslim society," Hussein Rashid, a visiting instructor at Hofstra University's Department of Religion, told Fox411.com. "I can't put words in these men's mouths, but it sounds like they had real issues with the success of a woman in their household and that this is about a loss of power."
Warner Brothers, the studio that released the Harry Potter films, did not respond to calls for comment.
Afshan Azad first appeared in the Potter franchise in "Harry Potter and The Goblet of Fire." She will also appear in Harry Potter And The Deathly Hallows, the final film in the saga.