'Happy Days' star Marion Ross says softball kept the cast together over the years
Before Marion Ross found fame as the beloved all-American mom in "Happy Days," she was struggling to make ends meet.
It was 1968 and the actress was having trouble finding work in Hollywood. So when the opportunity came to appear in an uncredited role of a passenger in the 1970 film "Airport," she didn't think twice.
The now 89-year-old recently chronicled her journey to stardom in a new memoir titled "My Days: Happy and Otherwise."
"They were hiring all kinds of actors who were down on their luck," Ross told Fox News. "They paid them not even minimum wage — below minimum… I didn't have any lines, but they wanted all kinds of actors… and you worked with all these swell people, like Dean Martin, Jacqueline Bisset and Helen Hayes."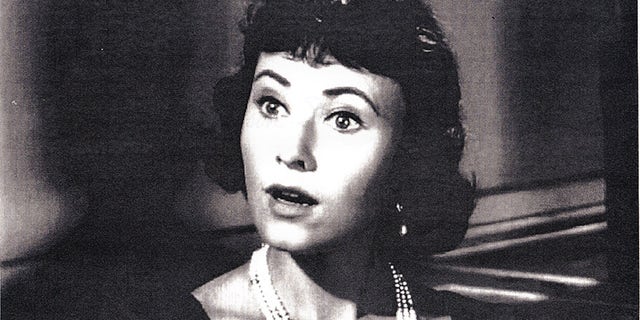 Still, Ross, who first made her film debut in 1953's "Forever Female" opposite Ginger Rogers and William Holden, needed to stay afloat. So she called The Old Globe theatre and asked to appear in their play by Tennessee Williams titled "Summer and Smoke."
That's when fate came calling.
"I was doing this play and then my agent calls and says, 'You have to try out for this pilot for 'Love and the Happy Days,'" she recalled. "I did the pilot as the mother and then I went back to the theater. My agent then said, 'Get out of that play. They've picked up this pilot… And my part [in the show as Marion Cunningham] kept getting better and better."
"Happy Days," which premiered in 1974, told the comical tale of the Cunningham family living through the '50s. The sitcom, created by Garry Marshall, would thrive on television until 1984 when it came to an end.
Ross admitted she didn't think at the time that "Happy Days" would impact American pop culture history. She did however, credit the close-knit cast for the show's lasting success.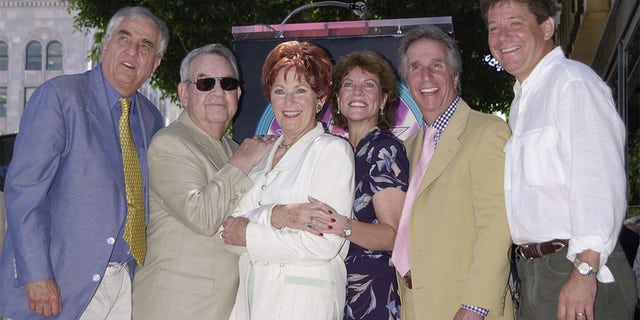 "We had a wonderful softball team because all the boys were very good athletes," she said. "Ron Howard played right field. Scott Baio was a wonderful first base. Garry Marshall, he loved softball and played first base on a lot of the games.
"And I had a uniform with my own mitt with my name on it and my own bat! And we played so much softball. It kept the cast together. I don't know if we would have survived if we didn't have that softball team."
Ross insisted it was always time to play ball when the cast wasn't filming.
"I'm a 53-year-old woman telling my girlfriends, 'Sorry, I can't go shopping because I've gotta go to ball practice,'" she chuckled. "And we traveled to Germany and played softball with the U.S. third infantry… When that was all over, we all flew to Okinawa and played softball with the U.S. Marines. They thought we were joking, but we weren't."
Ron Howard, who starred as Ross' son Ritchie, also opened up to her about a lifelong passion that would later lead to a career in filmmaking.
"Ron was always making a film," recalled Ross. "He always wanted to be a filmmaker. Very early on, he asked me to be in one of the films, 'Grand Theft Auto.' I was in that. His whole family was catering the meals for the cast. And then I did another one of his movies, 'Skyward.'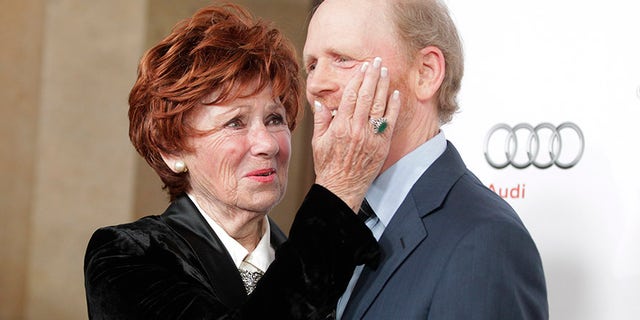 "Anson Williams [Potsie] produced it, Ron directed it… We bonded in a way that you never do with any other cast… Very often, Hollywood is filled with the wrong parenting. But Ron Howard's parents were exceptionally wonderful."
Despite the show's growing success, Ross never forgot her early beginnings in Hollywood and being discovered by Paramount Studios after she ran off and eloped in her final year of college at San Diego State.
"I felt terribly special," the rural Minnesota native said about embarking on her film career. "My mother somehow made me feel that I was special. It was a mixed feeling. You think you're special and then you think you're nothing all at the same time. So coming to Hollywood? I don't know.
"I was incredibly shy and well mannered. And a lot of the girls around me were pretty swift. [But] Ginger Rogers was absolutely wonderful and made me feel so at home with her. She even gave me a beautiful bouquet of flowers."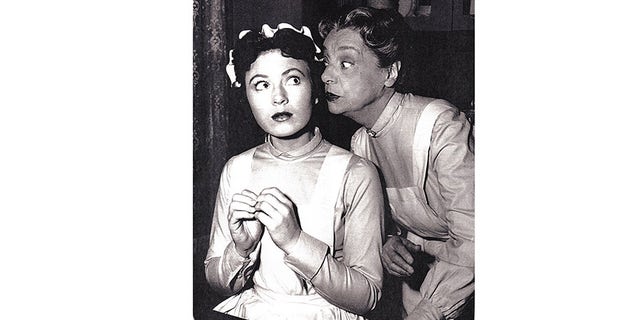 It wouldn't be the last time Ross was paired up with an iconic screen siren. In 1956, she appeared in the TV film "Blithe Spirit," which starred Lauren Bacall and Claudette Colbert.
"Lauren Bacall was fabulous and glamorous and just a wonderful person," said Ross. "Her husband [Humphrey Bogart] was dying when we were making this… But she was so hardworking.
"Claudette Colbert was a huge star and not so swell. She was tough, tough on me. But it's good to see all that because as you start your career and you see all these people up close, you think, 'I don't want to be that.' So you begin to smarten up."
Ross has kept busy working over the years as an actress, but now says, "I really am retired." Still, she keeps a close friendship with her "Happy Days" family and wouldn't have it any other way.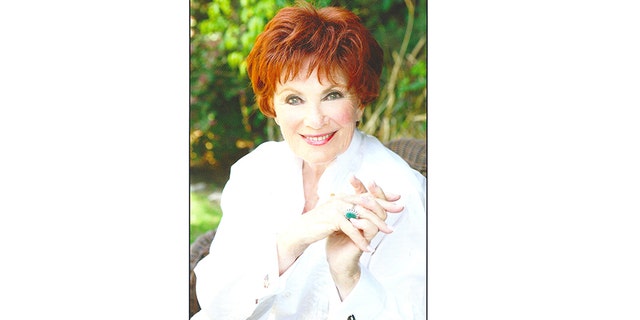 "We took our time [on 'Happy Days'] very, very seriously," she said. "It bonded us. We became so close… We were children at play."