'Happy Days' star Henry Winkler strips down to pose as nude art model for 'Better Late Than Never'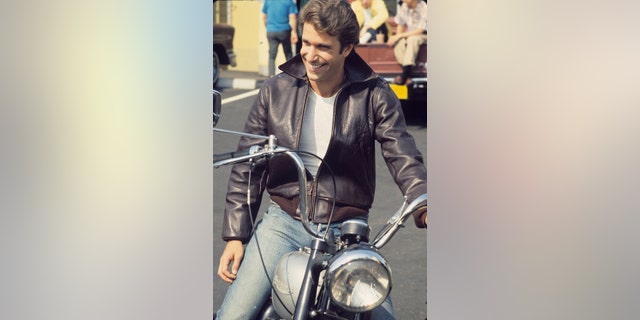 At age 72, Henry Winkler is taking on his most daring role yet – that of a nude art model on NBC's "Better Late Than Never."
The actor, who originally made his mark as Fonzie in the beloved sitcom "Happy Days," is currently appearing in the reality series alongside William Shatner, Terry Bradshaw and George Foreman.
THROWBACK TIME: CELEBRITY FLASHBACK PHOTOS
"No matter how frightened I am, if I put one foot in front of the other, I'll figure out how to do what it is I'm afraid of," Winkler told Closer Weekly Thursday.
The TV show, which explores a group of globe-trotting friends going on a road trip through Asia and Europe, first premiered in summer 2016. Season 2 made its debut on Jan. 1.
Back in December, Shatner told TV Insider that while Bradshaw "loves getting naked" for the series, Winkler "showed incredible courage in Spain." Winkler agreed.
"We go to an art class where the students are working with clay, and I am the nude model," explained Winkler. "Let's face it, I am currently carrying the equivalent of another human being around my middle region, but there I am – flashing it all! And Bill is giving me instructions: 'Pose like an angel! A sad angel!'"
That wasn't the only challenging task the TV star took on.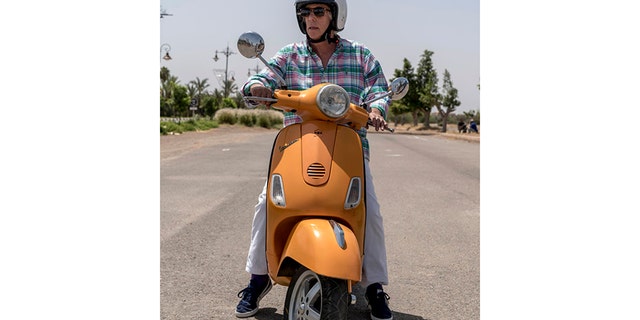 "I even rode a Vespa [in the show]," added Winkler. "Yes, the guy who played the Fonz has never ridden a motorcycle – until now! These are priceless experiences."
But rest assured, he hasn't forgotten his time on "Happy Days," the show that helped launch his pop culture icon status.
"We are very much like a family," Winkler told Fox News back in February 2017. "I love them, I talk to them, I email them and I see them."