Gwyneth Paltrow's Goop slammed for 'deceptive' health claims
Gwyneth Paltrow's health and wellness website Goop is under fire once again.
The nonprofit organization Truth in Advertising filed a complaint on Tuesday to the California Food, Drug and Medical Device Task Force, accusing Goop of promoting "unsubstantiated, and therefore deceptive, health and disease-treatment claims" through products such as its yoni eggs and Shamam-inspired medicine bags.
"The company claims, either expressly or implicitly, that its products (or those it promotes) can treat, cure, prevent, alleviate the symptoms of, or reduce the risk of developing a number of ailments," the statement read. "The problem is that the company does not possess the competent and reliable scientific evidence required by law to make such claims."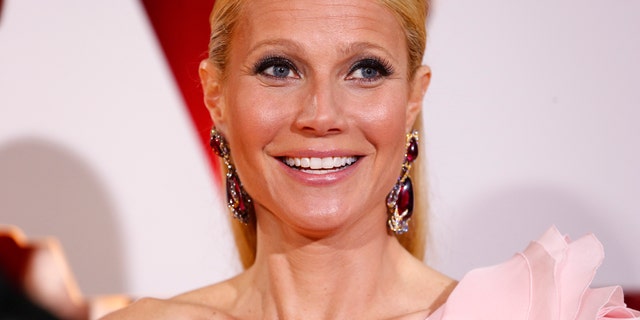 GWYNETH PALTROW'S 'GOOP' CRITICIZED BY EX-NASA SCIENTIST FOR BOGUS HEALING STICKERS
Truth in Advertising announced its concerns with Goop's products in an Aug. 11 statement, specifically noting a blog post that had "problematic health claims." The organization gave Goop an Aug. 18 deadline to correct alleged illegal health claims on its website.
"Despite being handed this information, Goop to date has only made limited changes to its marketing," the organization said.
A Goop spokesperson said in a statement to Fox News it responded immediately to the organization's request, but was given an unrealistic timeline to allow the company to make the appropriate changes. It also called the organization's claims "unsubstantiated and unfounded."
"Goop is dedicated to introducing unique products and offerings and encouraging constructive conversation surrounding new ideas. We are receptive to feedback and consistently seek to improve the quality of the products and information referenced on our site. We responded promptly and in good faith to the initial outreach from representatives of TINA and hoped to engage with them to address their concerns," the statement read.
"Unfortunately, they provided limited information and made threats under arbitrary deadlines which were not reasonable under the circumstances. Nevertheless, while we believe that TINA's description of our interactions is misleading and their claims unsubstantiated and unfounded, we will continue to evaluate our products and our content and make those improvements that we believe are reasonable and necessary in the interests of our community of users," the spokesperson said.
This isn't the first controversy Paltrow's Goop has faced. NASA slammed the lifestyle and wellness website for selling bogus $120 stickers it claimed to be made from "NASA spacesuit material."
Mark Shelhamer, former chief scientist at NASA's human research division, told Gizmodo of the product: "Wow. What a load of BS this is."