'Guardians of the Galaxy' cast releases open letter in support of fired director James Gunn
The cast of Marvel's "Guardians of the Galaxy" has released a statement in support of director James Gunn, who was recently fired from helming the third installment in the franchise after offensive tweets he wrote several years ago resurfaced.
Chris Pratt, Zoe Saldana, Dave Bautista, Karen Gillan, Bradley Cooper, Sean Gunn, Vin Diesel, Pom Klementeiff and Michael Rooker all signed an open letter addressing the issue and calling for Gunn to be reinstated as the film's director.
"We fully support James Gunn," it begins. "We were all shocked by his abrupt firing last week and have intentionally waited these ten days to respond in order to think, pray, listen and discuss."
As previously reported, Disney fired Gunn after old tweets in which he made light of issues like rape and pedophilia came back into the spotlight. Although the director had previously addressed the tweets, he released a second statement apologizing for his remarks and explaining that he tried to be provocative in his early career, but does not stand by any of the remarks that he made in the resurfaced tweets.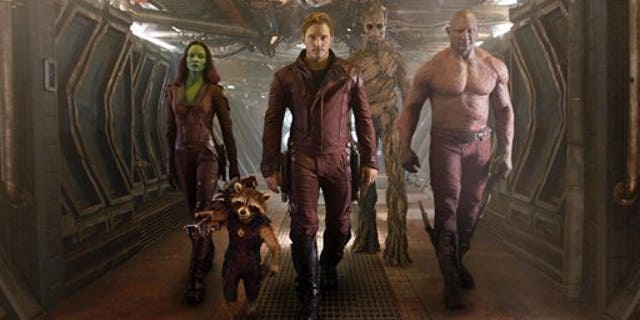 "We are not here to defend his jokes of many years ago but rather to share our experience having spent many years together on se making 'Guardians of the Galaxy' 1 and 2," the letter continued. "The character he has show in the wake of his firing is consistent with the man he was every day on set, and his apology, now and from years ago when first addressing these remarks, we believe is from the heart, a heart we all know, trust and love."
The statement went on to highlight the lack of due process Gunn received before his firing, noting that the political atmosphere in America has brought the world down a unique rabbit hole of sensitivity to past remarks.
"James is likely not the last good person to be put on trial. Given the growing political divide in this country, it's safe to say instances like this will continue, although we hope Americans from across the political spectrum can ease up on the character assassinations and stop weaponizing mob mentality," the cast's letter reads.
While the letter asserts that the cast members who signed it are in support of any effort to reinstate Gunn, Chris Pratt, who plays Star Lord, doubled down in his caption on Instagram.
"Although I don't support James Gunn's inappropriate jokes from years ago, he is a good man," he wrote. "I'd personally love to see him reinstated as director of Volume 3."
Most of the cast shared the note on their respective social media accounts. Gunn has yet to respond to the open letter.