Graffiti Muralists Reach Settlement, Collaborates With Fiat Over JLO Commercial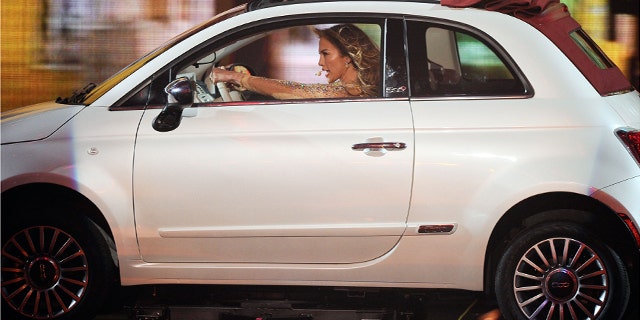 The muralists who put Fiat on blast over the JLO's latest commercial have not only let them off the hook -- they reached a settlement with the automaker and are planning to work with them.
The New York Times reports that TATS cru's lawyer, Stacey Richman, said in statement on Thursday that the muralists and Fiat are "excited to announce an additional collaboration" in which Fiat is giving them a car to paint and then auction off to a charity of their choice.
It was unclear if the muralists would gain anything else out of the collaboration.
Earlier this week the graffiti artists threatened to sue Fiat.
TATS Cru said they were enraged when they saw their "I Love the Bronx" mural in Lopez's car commercial, but their attorney said they won't pursue legal action.
"At this point we are in active discussions," said Stacey Richman. "I think the companies are trying to act in a most responsible manner."
Richman added that she thinks Fiat and Chrysler, the companies that sponsor the commercial, are "professional companies and it was probably an error."
A Fiat spokeswoman said the company was not aware of the copyright issue.
"It is the Company's standard protocol to require that its ad agencies conduct the necessary due diligence to ensure that all trademarks and copyrights are respected in the course of producing our advertisements," said Dianna Gutierrez in a statement.
"We are conducting a review of the circumstances surrounding this issue and are working to address the artists' concerns."
The artwork is located on 1156 E. 165th St. in the Bronx.
You can reach Alexandra Gratereaux at: Alexandra.Gratereaux@foxnewslatino.com or via Twitter: @GalexLatino
Follow us on twitter.com/foxnewslatino
Like us at facebook.com/foxnewslatino