Gossip Girl Season 4 Preview: Get Ready For Blair and Serena, Independent Women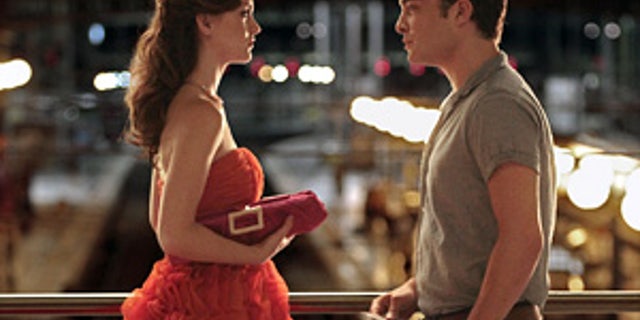 NEWYou can now listen to Fox News articles!
Blair forgave Chuck after he signed her up to sleep with his uncle, then he one-upped himself by sleeping with Little J. Serena neglected Nate, and then messed around with Dan. So when summer arrived, the love-weary girls escaped to Paris.
Can any of our Upper East Siders handle love? Oh, there will be plenty of Parisian trysts for S and B (including a Prince? Ooh la la), but expect to see the BFFs single, and less apt to mingle upon their return to New York, says Gossip Girl executive producer Stephanie Savage.
Check out photos from the new season of Gossip Girl
It's no wonder: Their hearts exploded at the end of last season when the gang went into full self-destruction mode. Blair crumbled after discovering Chuck's latest sin, while Serena went on a careless bender — which included a sleepover with Dan, and Nate nowhere to be found — after being ditched by Daddy Dearest. Before the dust could settle, Blair, Serena and Chuck split for Europe (where, sacre bleu!, Chuck got shot), Nate found solace in Chuck's little black book, and Dan, well, found himself buried in work of a different kind.
And while Chuck (Ed Westwick) and Blair (Leighton Meester) will have a heated run-in while in Gay Paree, Savage says make no mistake, Blair will strike out on her own this year.
Tim Gunn to guest-star on Gossip Girl
"Blair is pretty clear with Chuck about her emotions," Savage says. "We're a long way from forgiveness and peace." Things between the volatile pair will continue to be complicated throughout the season, but Blair's focus will move to life at Columbia University. "She'll be thinking about her future... What she wants and who she wants to be, and whether she can be someone separate from Chuck."
Meanwhile, Serena (Blake Lively), like Blair, will be trying out the single life as she begins college. The question is, can she be alone? "I think that's her journey," Savage says. "Can she be defined without a man in her life? It's sort of a legacy she got from her mom, Lily, and they'll have a big story that will come to a head around Christmas. It'll delve into Serena's relationships, her romantic past and her underlying issues with her mom."
As for everyone else? Savage breaks it down, spoiler-style:
Chuck is a changed man after his near-fatal incident. He's also indebted to new love Eva (Clemence Poesy), the French woman who saved him. Hmm, Florence Nightingale much? Savage reveals that she will even accompany Chuck back to Manhattan. "Chuck will be trying to move on in his own way, and make some changes to his life," she says. "He sees bringing Eva along as a way to merge his two worlds."
But what do we really know about Eva? "She's someone who isn't used to Chuck's world, someone who won't judge him," Savage says. "She sees him with fresh eyes. She gives Chuck a chance to start over again and put some of his past in the past."
Dan will have his hands full — of diapers! Georgina showed up at the end of last season and pronounced Dan (Penn Badgley) her baby daddy. Dan, who has always fancied himself a stand-up guy, rises to the challenge without — get this — a paternity test. "He's sleep-deprived," Savage explains. "He's dealing with a newborn baby. He's also in a little bit of denial. There is a part of him that doesn't want to know the truth. He wants to cling to the hope that maybe this isn't really happening to him." As usual, Vanessa (Jessica Szohr) will be there to be pragmatic and clingy.
Georgina has learned Russian. Or is it Belarusian? Before she returned pregnant, Georgina (Michelle Trachtenberg) was last seen getting picked up by a faux prince from Belarus — courtesy of Blair and Dorota. Did they really ship her off to Eastern Europe? Perhaps. In the season premiere, the new mom will have a strange phone conversation in a different language when no one's around.
Nate's old issues return. Savage won't talk specifics, but says Nate (Chace Crawford) will deal with problems he faced in the show's first season. Family issues? "That's fair to say," she says. Could this mean the return of his jailbird father? Then there's Juliet (Katie Cassidy), a mysterious new girl who — wait for it — Nate will eventually fall for. Because, really, is there anyone Nate hasn't fallen for?
Little J is MIA. And Savage says she'll stay that way for awhile. After trying to break up Rufus (Matthew Settle) and Lily (Kelly Rutherford), and being banished by Blair, Jenny (Taylor Momsen) has been sent to a faraway land known as Mom's House in Hudson. "She's coming back later in the season," Savage says.
Whet your appetite with a preview of the season premiere:
Gossip Girl premieres Monday, Sept. 13 at 9/8c on CW. Do you think Blair and Serena can handle the single life? Sound off below.
View original Gossip Girl Season 4 Preview: Get Ready For Blair and Serena, Independent Women at TVGuide.com
Related Articles on TVGuide.com
Other Links From TVGuide.com