Golden Globes: 'A Star Is Born' snub, 'Bohemian Rhapsody' wins spark serious backlash
"A Star Is Born" stars Lady Gaga and Bradley Cooper were seated in the very front of the front rows at Sunday night's Golden Globes awards show, and seated they (for the most part) stayed, as their much-hyped film saw itself playing second fiddle to the night's surprise big winner, "Bohemian Rhapsody."
While the film won "Best Original Song" for the track "Shallow" performed by co-stars Bradley Cooper and Lady Gaga, it was the commercially successful, yet critically panned biopic that won big.
"Bohemian Rhapsody," which tells the story of legendary British rock group Queen and its lead singer Freddie Mercury, took home the award for "Best Drama." Its star Rami Malek, who played Mercury, also won for "Best Actor in a Drama," beating out Cooper, 44.
"Thank you to Freddie Mercury for giving me the joy of a lifetime," declared Malek, 37, during his acceptance speech. "This is for you, gorgeous."
Despite "A Star Is Born" being a favorite to win, Gaga, 32, also lost her shot at "Best Actress" to Glenn Close for "The Wife."
CLICK HERE TO GET THE FOX NEWS APP
Fans of "A Star Is Born," which tells the tale of a musician (Cooper) who helps a young singer (Gaga) find fame even as he experiences a downward spiral, were quick to slam the results on Twitter.
"How the f--- did Bohemian Rhapsody win best film at the @goldenglobes," questioned one user on Twitter. "Good film but the singing was fake and the CGI was woeful at the end. #AStarIsBorn was phenomenal with incredible live performances and scintillating acting! GG just made themselves irrelevant."
"Bradley Cooper poured his heart and soul into this movie and he didn't get any recognition at all last night!!!" chimed another. "It's just not on, he should of got at least 1 globe !!! #GoldenGlobes #AStarIsBorn."
"IMO #AStarIsBorn got robbed at #TheGoldenGlobes!" tweeted another user. "Besides Lady Gaga getting the award for best original song for Shallow (which is one of my favs) they all should've one more! It was such a fantastic movie!"
"Bohemian Rhapsody" director Bryan Singer, who was famously fired from the production in 2017 due to "unexplained absences from set," as Deadline.com noted, took to Instagram to thank the Hollywood Foreign Press Association for granting the biopic two Golden Globes.
"What an honor. Thank you @HollywoodForeignPress" captioned the 53-year-old filmmaker who was not in attendance.
Deadline.com added Singer was replaced with Dexter Fletcher with roughly two weeks until wrap. However, Singer was still credited as the film's director.
In late 2017, the New York Times reported Singer was accused in a lawsuit of sexually assaulting a 17-year-old boy at a party more than a decade ago. A representative for Singer told the newspaper he "categorically denies these allegations and will vehemently defend this lawsuit to the end."
Singer's rep insisted Singer was fired due to a "personal health matter" after he failed to return to the set after Thanksgiving.
"Once Bryan prevails, he will pursue his own claims for malicious prosecution," added the rep.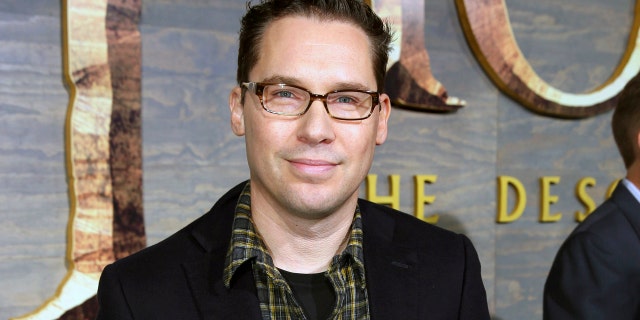 The New York Times added that in 2014 Michael Egan also accused Singer of drugging him and raping him when he was a minor in 1999. However, Egan later dropped the lawsuit.
Evan Rachel Wood took to Twitter and reminded fans of Singer's alleged actions.
"So we just..we are all still supposed to be pretending we don't know about Bryan Singer?" wrote the 31-year-old actress. "Cause it worked out really well with #Spacey and #Weinstein."
Others also took to social media and expressed their outrage over Singer's biopic being celebrated in Hollywood despite the damning accusations.
"Last year, almost every woman who attended the #GoldenGlobes wore black to raise awareness for the #metoo movement," wrote one user. "This year, a film by Bryan Singer, a known pedophile, won best drama."
"Time's up unless you're bryan singer," added another.
The black ensembles worn by the stars at the 2018 ceremony coincided with the launch of the Time's Up group, which created a legal defense fund for both women and men who believe they've been discriminated against or harassed in the workplace.
More than 300 members of the entertainment business signed a "letter of solidarity," resulting in a coalition aiming to combat harassment in the workplace "across all industries."
Times Up also backed the movement for women to wear black in solidarity with those who have been sexually harassed at the Golden Globes.
The Associated Press contributed to this report.