Go behind the scenes into Victoria's Secret's beach party – Juanes is invited too!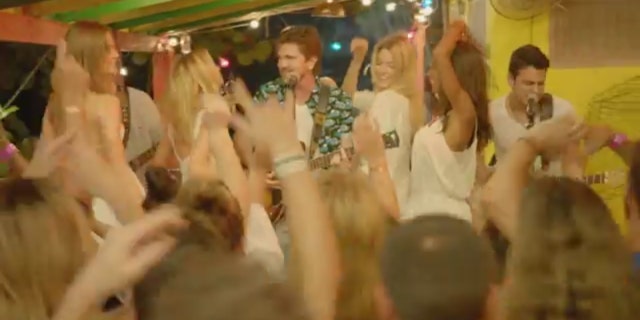 Victoria's Secret angels are living it up in Puerto Rico for the upcoming special swimsuit fashion show and the lingerie company gave a behind-the-scenes peak to their preparations.
The modelling beauties were joined by Colombian rocker Juanes, who was fresh of his history-making performance at the Grammy Awards a couple of weeks ago.
In the short two-minute video posted on YouTube, a handful of the Victoria's Secret models and Juanes head over to a small typical Puerto Rican beach bar to film a dance party.
"The ingredients for this performance are: take a little bit of Juanes, Colombian superstar, stir in several of the world's most beautiful women, the Angels," said Hamish Hamilton, the shoot's director, in the video. "Then put it in a really beautiful, colorful Puerto Rican beach bar. And what've you got? Presto, you have a Victoria's Secret swim performance."
This is Victoria's Secrets first-ever swim special. It will air on Feb. 26th on CBS.
It will include Angel favorites Adriana Lima, Alessandra Ambrosio, Candice Swanepoel, Behati Prinsloo, Lily Aldridge and Joan Smalls, among others. Maroon 5 is the other musical guest.
Like us on Facebook
Follow us on Twitter & Instagram