Gloria Vanderbilt, model, fashion designer and mother to Anderson Cooper, dead at 95
Model, clothing designer, heiress and socialite Gloria Vanderbilt died at age 95, her son Anderson Cooper revealed on Monday.
He told Fox News in a statement: "Gloria Vanderbilt was an extraordinary woman, who loved life, and lived it on her own terms. She was a painter, a writer, and designer but also a remarkable mother, wife, and friend. She was 95 years old, but ask anyone close to her, and they'd tell you, she was the youngest person they knew, the coolest, and most modern. She died this morning, the way she wanted to — at home, surrounded by family and friends."
Cooper said he took Vanderbilt to the hospital several weeks earlier, when she learned she had severe stomach cancer that had metastasized.
Cooper eulogized his mother on CNN on Monday morning, saying that when she found out she was ill, she told him, "It's like that old song: Show me the way to get out of this world because that's where everything is."
DORIS DAY: INSIDE THE DARK, TRAGIC FINAL DAYS OF A HOLLYWOOD ICON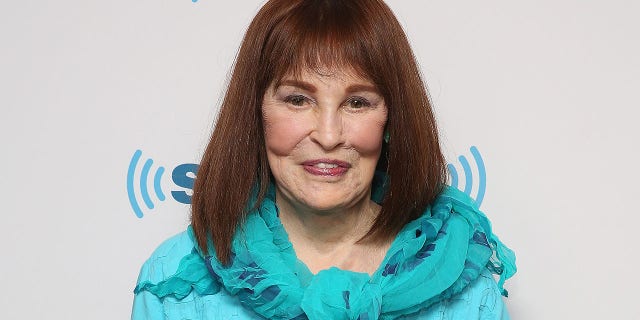 Vanderbilt was born Gloria Laura Madeleine Sophie Vanderbilt in 1924 in New York City to Reginald Claypoole Vanderbilt and his second wife, Gloria Morgan.
Reginald died of cirrhosis when Gloria Vanderbilt was 18 months old, leaving her half of a $5 million trust fund. Morgan was just 20 and couldn't legally control the trust fund. After a court granted $4,000 per month for young Gloria's care, Morgan reportedly squandered the cash partying around the world, eventually losing custody of the child to her sister-in-law, Gertrude Vanderbilt Whitney, in 1934, in what was then-dubbed the trial of the century.
INSIDE HOWARD HUGHES' HOLLYWOOD SEXCAPADES
As a teen, Vanderbilt began modeling and cavorting around Hollywood, reportedly dating the likes of notorious womanizer Errol Flynn and reclusive genius Howard Hughes. She married her first husband, Hollywood agent Pasquale DiCicco, at just 17, which Cooper once said she immediately knew was a mistake (and led to her aunt reportedly removing Gloria from her will). They divorced four years later.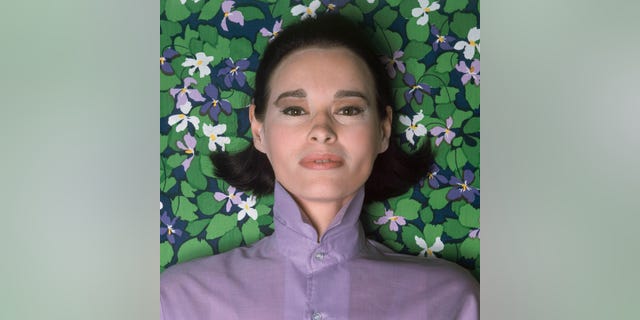 Before the ink dried on her divorce from DiCicco, she embarked on a romance with her second husband, conductor Leopold Stokowski, whom she married in 1945 — when she was just 21 to his 63. They shared sons Stanley and Christopher and were together for a decade.
After their split, she reportedly dated music icon Frank Sinatra and screen legend Marlon Brando before marrying director Sidney Lumet in 1956. They divorced in 1963.
ANGIE DICKINSON SAYS SHE WAS 'VERY CLOSE' TO MARRYING FRANK SINATRA
After splitting from Lumet, Vanderbilt met her fourth and final husband, writer Wyatt Cooper, whom she married in 1963, later describing the union as her "only happy marriage." They shared sons Anderson and Carter. Cooper passed away in 1978 while undergoing heart surgery; Carter died by suicide 10 years later.
Noting her father's death when she was a toddler, she later said: "If you don't have a father, you don't miss it, because you don't know what it is. It was really only when I married Wyatt Cooper that I understood what it was like to have a father, because he was just an extraordinary father."
Vanderbilt's professional life was as colorful as her personal one.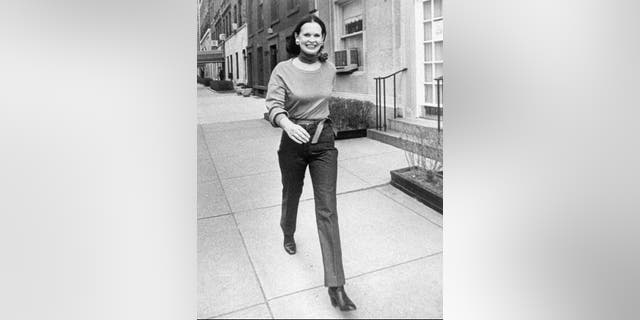 JOHN F. KENNEDY JR.'S WIFE CAROLYN BESSETTE 'STRUGGLED TO FIT IN'
She was a talented painter and collagist who also acted on the stage ("The Time of Your Life" on Broadway) and television ("Playhouse 90," ''Studio One," ''Kraft Theater," ''U.S. Steel Hour"). She was a fabric designer who became an early enthusiast for designer denim. The dark-haired, tall and ultra-thin Vanderbilt partnered with Mohan Murjani, who introduced a $1 million advertising campaign in 1978 that turned the Gloria Vanderbilt brand with its signature white swan label into a sensation.
At its peak in 1980, it was generating over $200 million in sales. And decades later, the famous designer jeans — dressed up or down — remain a woman's wardrobe staple.
Vanderbilt wrote several books, including the 2004 chronicle of her love life: "It Seemed Important at the Time: A Romance Memoir," which detailed her multitude of affairs with famous men.
The "Anderson Cooper: 360" host reflected on his memories of his beloved mother.
CLICK HERE TO GET THE FOX NEWS APP
"I never knew we had the exact same giggle," he said of one of his visits shortly before her passing. "I recorded it and it makes me giggle every time I watch it."
The Associated Press contributed to this report.