Giuliana and Bill Rancic reveal their secret to staying married in Hollywood
NEW YORK – TV personalities Giuliana and Bill Rancic are not known for taking it easy. The E! host and her hubby of "The Apprentice" fame are always on-the-go whether it's attending a red carpet event or opening one of their new restaurants, the reality stars live life in the fast-lane.
But things haven't always been so easy for the Rancics who opened up to Fox News about why they decided to go public about Giuliana's breast cancer diagnosis nearly a decade ago.
"When I was diagnosed seven years ago, I had to decide – am I going to keep this private," the E! News host said of deciding whether or not she wanted the public to know about her cancer diagnosis. "When we decided to go public – and I say we because it was a family decision – Bill was an incredible caregiver and such a huge part of my support system. He was really the rock when I needed him and the decision to go public was just based on this incredible platform."
She continued, "E! is in 160 countries so being able to reach people globally and not just tell them what's happening in Hollywood, but also give them information that could change or save their life was something that I felt that I just couldn't ignore. I had to do it."
Giuliana revealed her breast cancer diagnosis for the first time in 2011, and it was then that the couple decided to share their cancer journey with fans on their reality show, "Giuliana & Bill."
"I don't think a day goes by when we aren't stopped on the street and someone says 'Hey I watched the Giuliana and Bill show and finally got a mammogram," Bill said of the reality show's influence in creating breast cancer awareness. "To be able to use the show for good and evil, like so many of these reality shows do, it was really a privilege."
The media mogul pair, who have been married since 2007 and share 6-year-old son, Duke, also talked about how they manage to maintain a lasting and normal relationship while in Hollywood.
"For us, I think what it comes down to is that we're the same people before all of this Hollywood stuff," Giuliana explained. "We're very, very grounded, we know what's important and we have our priority straight and we realized that it's always family first. Whatever line of work we ended up in I think we would always feel this way."
And despite their busy schedules, the Rancics said they still find time for each other.
"I think for us, we're married but were first and foremost, best friends. Even if we weren't married I feel like we'd be best friends," Giuliana gushed. "We just get along so well, so I think what works well is the fact that we are in business together as well. A lot of the ventures that I first started out in – Bill is involved in and vice versa, and I think that is really great to be involved in a lot of the same businesses because it keeps up together even more."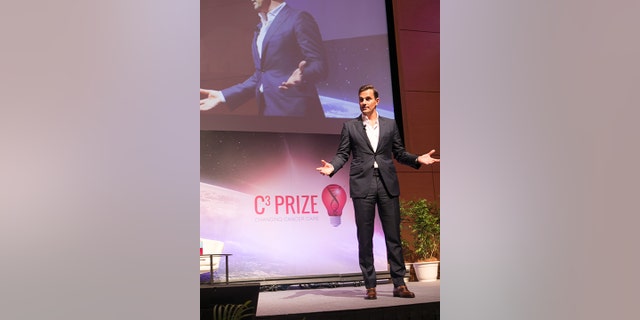 Now, Giuliana and Bill are working together in a new breast cancer awareness mission. The famous pair has partnered with Astellas to support its C3 Prize, an event where people from around the world submit their non-treatment ideas for changing cancer care one innovation at a time.
"We just thought this was something that could have a major impact on people going through cancer," Bill, who just served as a judge at the live C3 prize pitch event in Kuala Lumpur, Malaysia at the 2018 World Cancer Congress. "The winner – she is from Nigeria – and she came up with an amazing idea to help educate the people of Nigeria about cancer and breast cancer and all the myths that come with it because where she is from they don't have access to this information."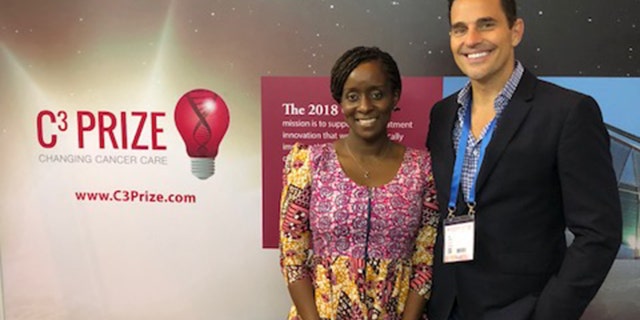 He added, "We know firsthand how challenging it can be to go through cancer and treatment and we were honored to be a part of it."
Looking back at getting the news from her doctor about her diagnosis, Giuliana said, "I think one of the main things is - that when you're first diagnosed…it's a lot of information coming at you. One thing that I kept thinking about and that really helped me was 'This to shall pass.' Just those four words…and now seven years later, [I'm] almost seven years cancer free - I'm proof that it does pass."