Gisele Bundchen to Tom Brady: Stick to sports, not politics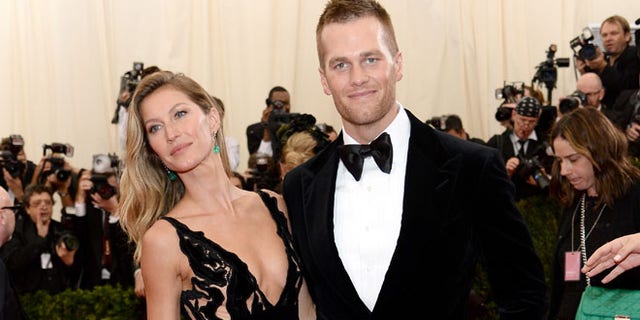 Gisele Bundchen has put husband Tom Brady under a gag order when it comes to the presidential election or anything else in politics.
The New England Patriots quarterback, who became part of the pre-Election Day hype when Donald Trump declared on Monday that he had the player's vote, revealed on Wednesday that he cannot speak about politics any longer as required by his wife.
"I talked to my wife, she says I can't talk about politics anymore. I think that's a good decision, made for our family," Brady told reporters during a press conference.
Brady's relationship with the president-elect has been hyped up throughout out the presidential campaign. At a rally in New Hampshire the day before he defeated Democratic candidate Hillary Clinton, Trump claimed that he had the NFL star's vote.
"Tom Brady, great guy, great guy. Great guy, great friend of mine — great, great champion. Unbelievable winner," Trump said. "He called today and he said, 'Donald, I support you, you're my friend, and I voted for you.'"
On Wednesday, when asked how he felt about Trump broadcasting his support Brady said: "You're assuming I gave him permission? I'm just gonna talk about football this week."
Soon after Trump's rally, fans bombarded the couple on social media and Bundchen cleared the air when one fan asked if his claims were true.
"No!" she replied.
Like us on Facebook
Follow us on Twitter & Instagram