Gisele Bundchen joins U.N. campaign to fight animal trafficking: 'I am a sea turtle'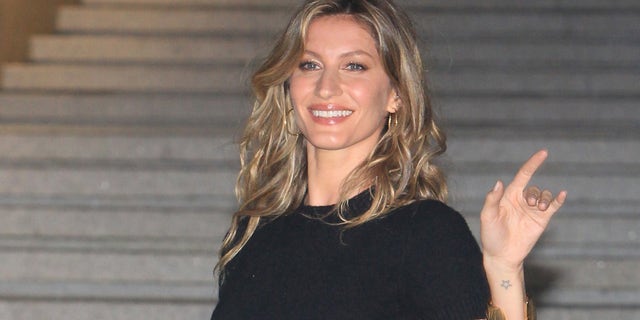 NEWYou can now listen to Fox News articles!
Gisele Bundchen is fighting for the world's wildlife.
The Brazilian supermodel announced her support of an unprecedented global campaign to fight illegal trafficking of wild animals entitled "Wild for Life" with the United Nations.
"Knowledge is power and now is the time to set our minds to ending all illegal wildlife trade before the choice is no longer in our hands. Today, I am giving my name to change the game for sea turtles," Bundchen said in a statement.
She also shared her commitment on an Instagram post featuring a picture of sea turtle superimposed over her face.
"Much of the world's wildlife is facing extinction. To overcome this, we need a radical change in people's attitude all over the world. Today I'm joining the fight to save these endangered species everywhere," she captioned the image.
The campaign, which was launched at the second United Nations Environment Assembly in Nairobi, has named a number of celebrities as goodwill ambassadors with each representing a separate species threatened by the illegal trade.
Manchester City soccer player Yaya Toure is backing elephants and actor Ian Somerhalder is pulling for pangolins.
Celebrities from China, India, Indonesia, Lebanon and Vietnam are also on board working to conserve orangutans, tigers, rhinos and helmeted hornbills and calling for citizen support to end the demand that is driving the illegal trade which enriches criminal networks and threatens peace and security around the globe.
John Kay, of the band Steppenwolf, donated the use of the musical hit "Born to Be Wild" to the campaign.
The campaign also encourages people to go to its web site to find their own kindred species: https://wildfor.life/quiz.
Based on reporting by the Associated Press.