'Girls Gone Wild' creator Joe Francis receives jail, probation for assaulting woman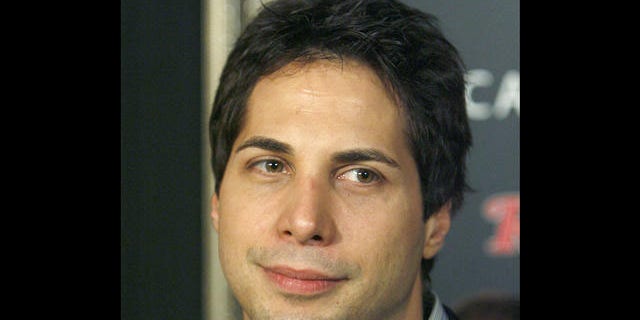 LOS ANGELES – "Girls Gone Wild" creator Joe Francis was sentenced Tuesday to 270 days in jail and three years' probation for choking a woman and repeatedly slamming her head to the ground at his Los Angeles mansion in 2011.
Los Angeles Superior Court Judge Nancy L. Newman also ordered the 40-year-old Francis to complete an anger management course and attend 52 sessions of psychological counseling, according to Deputy City Attorney Mitchell Fox.
A jury in May convicted Francis of five misdemeanor charges -- three counts of false imprisonment, one count of assault by means likely to cause great bodily injury, and one count of dissuading a witness from reporting a crime.
Francis' attorney Steve Levine said key details of the case were proven to be false in court, and he is appealing the decision.
"Joe has always maintained his innocence," Levine said. He added that the judge "still came to a very fair and measured decision."
According to Fox, Francis met three women on Jan. 29, 2011, at a college graduation party at the Supper Club in Hollywood. He grabbed the arm of one of the girls and took her to his limo, and the two others followed, believing they'd be taken to their car. Instead, they ended up in a gated area of Francis' Bel Air home.
Francis appeared to be interested in one of the women and tried to lead her away, but her friend pulled back, Fox said.
Francis then "jumped on the friend, took her to the ground, choked her, slammed her head against the ground, dragged her across the ground, and when she got back up, did it several more times," Fox said.
He then apparently told the women they were trespassing and had to leave. The women said they were going to call the police, and Francis yelled to "go ahead and call the police," the prosecutor said.
Francis told the girls he "owns the police" and that officers wouldn't arrest him, Fox added.
Judge Newman denied Francis' request for a new trial Tuesday, but sentenced him to less than the four years in county jail urged by prosecutors.
Levine said Francis would be released from custody soon after posting a $250,000 bond Tuesday. He'll remain free pending the outcome of the appeal.
The day after Francis was convicted in Los Angeles, he told The Hollywood Reporter that members of the jury were "retarded," and said "they should all be lined up and shot."
Francis later apologized for his comments.
"This is one of those cases where being a celebrity did not help him at all," Levine said.
Francis has had a number of past legal troubles. Last year, a jury found him guilty of defaming casino mogul Steve Wynn on multiple occasions, including on ABC's national morning show. Francis claimed the creator of some of Las Vegas' most upscale resorts threatened to kill him over a gambling debt.
Dozens of other lawsuits have targeted Francis, who built a porn empire producing and marketing videos of young women exposing themselves on camera.