'Ghostbusters' actor David Margulies dies at 78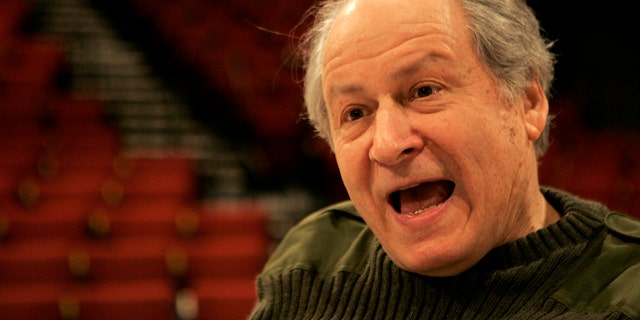 NEWYou can now listen to Fox News articles!
David Margulies, who played the Mayor of New York in the "Ghostbusters" films and Tony Soprano's classy lawyer Neil Mink, died Monday afternoon in New York City after a long illness. His death was confirmed to Deadline by his longtime agent Mary Harden. He was 78 years old and recently finished filming his role as Nobel laureate Elie Wiesel in the upcoming ABC miniseries "Madoff" with Richard Dreyfuss, scheduled to air February 3.
Margulies was a memorable character actor with a camera-ready visage combining soft-edged jowliness and intense eyes that could change from flintily serious to the-joke's-on-you charm in a flicker. He first drew notice in Woody Allen's 1976 "The Front." But millions of filmgoers will recall Margulies for his character-defining line from Mayor Lenny Clotch (an obvious tribute to the real New York Mayor, Ed Koch) in "Ghostbusters II." "Being miserable and treating people like dirt is every New Yorker's God-given right."
Ghostbusters' Character Posters Are Visual Equivalent Of Crossing The Streams
Other film appearances include "A Most Violent Year," "The Girl On The Train" and "Ace Ventura: Pet Detective." He was a regular on most of the police procedurals filmed in New York and many other television series.
Margulies was an admired and much-loved veteran of Broadway and off-Broadway as well. His 1973 Broadway debut was playing Hugo Kalmar in Ted Mann's production of O'Neill's "The Iceman Cometh" at Circle in the Square, and he later appeared with John Lithgow and Jonathan Pryce in "Comedians," Neil Simon's "Brighton Beach Memoirs," Tony Kushner's epic "Angels In America" (as Roy Cohn), "A Thousand Clowns," "45 Seconds From Broadway" and "Wonderful Town."
Madoff' Trailer: First Look At Richard Dreyfuss As Disgraced Financier Bernie Madoff
Born February 19, 1937, in Brooklyn and a graduate of City College of New York, Margulies' stage career began in the1950s.
'Ghostbusters', Swashbucklers & Con Artists Get National Film Registry Nod'