George Lucas about to be honored with most prestigious award in the arts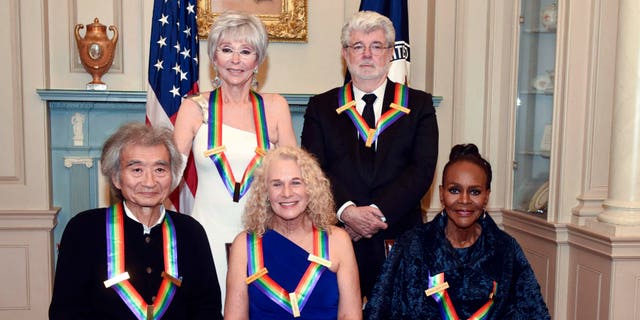 NEWYou can now listen to Fox News articles!
Less than two weeks before the release of the new "Star Wars" movie, George Lucas is about to receive the nation's highest award for lifetime achievement in the arts.
President Barack Obama will be among those celebrating Lucas and four others at Sunday's Kennedy Center Honors.
Lucas created the "Star Wars" and "Indiana Jones" movie franchises. The latest installment, "Star Wars: The Force Awakens," opens Dec. 18. It's the first "Star Wars" movie that was made without Lucas' involvement.
This year's other honorees are singer-songwriter Carole King, actress and singer Rita Moreno, conductor Seiji Ozawa and actress Cicely Tyson.
Click here to subscribe to FOX411's YouTube channel
The gala has new producers for the first time in its 38-year history, and Stephen Colbert will host it for the second time. It will be broadcast Dec. 29 on CBS.