George Lopez's former agency pulls donation from his charity event, report says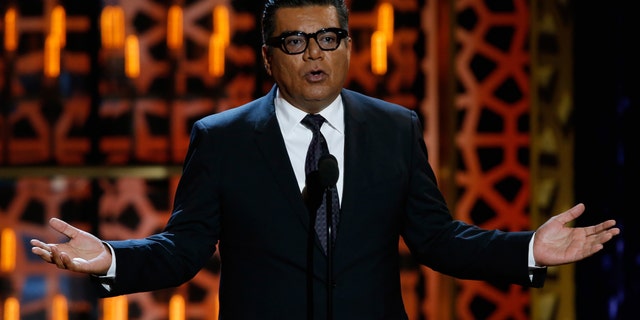 George Lopez recently joined many other A-List starts who defected from Hollywood agency Creative Artists Agency (CAA) after his agents left to rival UTA.
As a result, published reports say, CAA has pulled its sponsorship from Lopez's annual charity golf tournament that benefits sick children.
The 53-year-old comedian is hosting next month his annual Celebrity Golf Classic, which typically draws the likes of Andy Garcia, Samuel L. Jackson and Justin Timberlake. Prior to his exit from CAA, the agency had agreed to sponsor several of their agents for the sum of $7,500, the NY Post reported.
Sources said event organizers received a message from CAA that the agency would be pulling the donation because their agents would not be part of the tournament.
"George has given CAA millions in commissions over the last years, and they respond to him leaving by taking back a $7,500 donation that would help sick children?" a source told the NY Post. "This shows how bitter they have become over the so-called 'agency war'."
Lopez, who was with CAA for a decade, jumped ship last week when his agents left to UTA as part of the recent mass exodus – which has led to a lawsuit against UTA.
Reps for the talk show host and CAA declined to comment.
Lopez's celebrity tournament, through his George Lopez Foundation, helps Painted Turtle, an organization that gives children with serious medical conditions a chance to go to camp.
A separate source told the NY Post that CAA's action was not all the surprising considering Lopez is no longer a client and that it would be making its own donation.
"So naturally CAA agents would not play as a foursome in his tournament," the source continued. "The agency had instead decided to give an amount that is in fact larger to the Painted Turtle."