Gary Coleman's 1999 Will Filed in Utah Court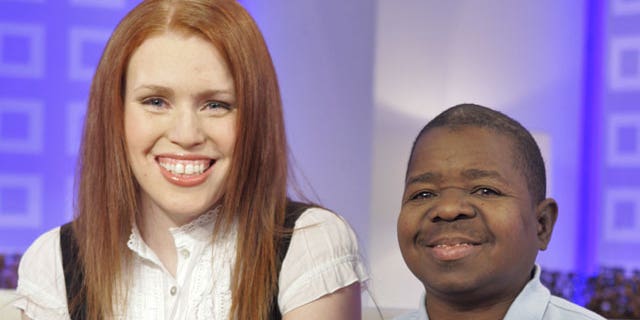 SALT LAKE CITY -- Gary Coleman's will names a friend and former manager as executor of the late child star's estate and specifies that he wanted to be cremated, according to documents filed Tuesday in state court in Utah.
The documents, including the will, were filed in 4th District Court in Provo, where the 42-year-old Coleman died May 28 after suffering a brain hemorrhage. Coleman appointed friend Dion Mial as his executor.
Coleman says in the will that he wanted to be remembered in a wake conducted by people who had no financial ties to the star of the sitcom "Diff'rent Strokes." He also wanted none of the media that followed Coleman's legal, financial, health and marriage troubles through his adult life to be allowed to attend.
"I direct my personal representative to permit no members of the press to be present at my wake or funeral," Coleman stated.
Not mentioned in the will is ex-wife Shannon Price, whom Coleman was still years from meeting when he wrote the will in 1999. Coleman met Price on the set of the movie "Church Ball" in 2006. The couple married in 2007 and divorced in 2008.
Shielia Erickson, a representative of Price, said Price believes she has a claim to the estate and planned to meet with her lawyer Tuesday. Although the couple was divorced, they still lived together in Santaquin, about 55 miles south of Salt Lake City. It was Price -- who was named in an advanced health care directive -- who ordered that Coleman be taken off of life support.
Attorney Kent Alderman, who filed the documents Tuesday, did not immediately return a message seeking comment.
Mial, who told The Associated Press through an e-mail on Tuesday that he had no additional comment, has accused Price of trying to profit from Coleman's death and the publicity it has created.
The controversy surrounding Coleman's death and will has developed into the kind of tabloid fodder Coleman grew to loathe in the years after the end of the show that made him famous.
He stated in the will that after his remains are cremated, he would like a private wake "conducted by those who have had no financial ties to me and can look each other in the eyes and say they really cared personally for Gary Coleman."
Price referred to Coleman as her husband when she called 911 on May 26, saying Coleman had fallen and was bleeding severely from the back of his head.
Coleman was still conscious when he was taken to a hospital in Provo, but slipped into unconsciousness the next day and was placed on life support.
Coleman starred for eight seasons on the sitcom "Diff'rent Strokes," starting in 1978. The tiny 10-year-old's "Whachu talkin' 'bout?" became a catch phrase in the show about two African-American brothers adopted by a wealthy white man. He played Arnold Jackson, the younger of the two brothers.