'Game of Thrones'' Lena Headey says she missed out on roles for 'not flirting'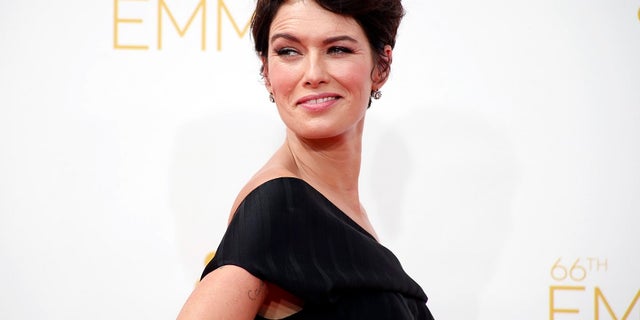 "Game of Thrones" actress Lena Headey said she has been passed up on certain roles for not "flirting" during auditions with casting directors.
Headey, 43, spoke out about the matter during an interview with Net-a-Porter ahead of this Sunday's "Game of Thrones" season 7 premiere on HBO. Headey plays Cersei Lannister on the highly-acclaimed show.
'CELEBRITY FAMILY FEUD' GETS COMPETITIVE AS THE NFL, MLB AND NBA GO AT IT
"I'm happier now [that] I'm older, playing women who aren't expected to be beautiful," Headey said. "That pressure has gone for me. (Male) actors can be 'interesting,' but there's a real pressure on women to beautiful and skinny."
"When I was in my twenties and doing a lot of audition tapes in the States, a casting director told me, 'The men take these tapes home and watch them and say, who would you (expletive)?" the British-born actress said "I've never played the game of going in (auditions) and flirting. I've never done it."
When asked if she believes that she was not considered for roles because she did not flirt, Headey said, "Yes, and I'm very happy I didn't."
'WALKING DEAD' VOICEOVER ACTOR DIES IN SKYDIVING ACCIDENT
Headey also said that male actors seem to gain more credibility when they are asked about their opinions of Hollywood projects, but women are not.
"Male counterparts can say the same thing (I just did) and everyone's like, 'Oh, that's a great idea,' and I'm like, 'I just said that 19 times, but you chose not to listen or take it on board," Headey said.
The actress is also known for her roles in "The Purge," "300" and "Terminator: The Sarah Connor Chronicles."