From Lady Gaga and Taylor Kinney to Derek Jeter and Minka Kelly: Who's the Hottest New Couple of 2012?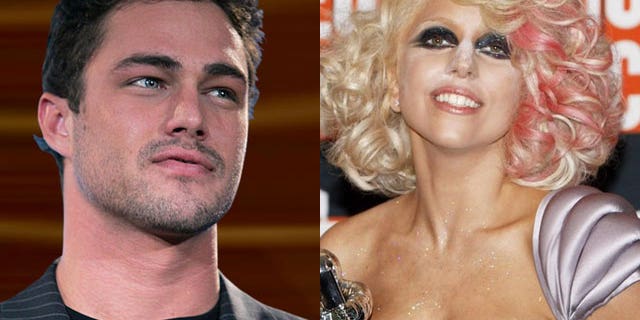 It looks like Lady Gaga has really gone gaga ... over hunky "Vampire Diaries" actor Taylor Kinney. Last week, The Sun published a photo of Gaga walking arm-in-arm with her new boyfriend in California.
The surprisingly "good" romance even has Gaga dressing like a regular person, relatively speaking, wearing a black leather jacket, miniskirt and boots with heels that we could actually wear without killing ourselves.
SODAHEAD SLIDESHOW: See the hottest new couples of 2012.
Kinney, 30, played 25-year-old Gaga's love interest in the video for her song "You and I," and they've reportedly been "inseparable" ever since. In October, she told British TV host Jonathan Ross, "You know I don't talk about my love life, but I'm very happy."
But Gaga and Taylor aren't the only celebs heating up the new year. Derek Jeter and Minka Kelly are reportedly back together, Steven Tyler is engaged and Jennifer Lopez is still going strong with much-younger dancer Casper Smart. From Gaga and Taylor to Vanessa Hudgens and Austin Butler, click through our slideshow and let us know: Who's the hottest new couple of 2012?