From Kelly Clarkson to Toby Keith: Holiday gifts for music lovers
For the music fans in your life, there are plenty of gadgets and digital devices to make their holidays a little bit merrier–but if you really want to spread some holiday cheer, crank up the volume on these Christmas tunes from your favorite reality stars, divas and punk rockers. Ho, ho, ho!
1. "Wrapped in Red" by Kelly Clarkson
New-mom-to-be Kelly Clarkson has plenty to celebrate this season, and her new Christmas album, "Wrapped in Red," brings plenty of cheer. The superstar sites the 1954 holiday movie classic "White Christmas" as an inspiration for her album, as well as Phil Spector's "Wall of Sound" and "A Charlie Brown Christmas" by the Vince Guaraldi Trio. The album includes an array of standards and a new holiday hit, "Underneath the Tree." $9
2. "Duck the Halls: A Robertson Family Christmas" by the Robertsons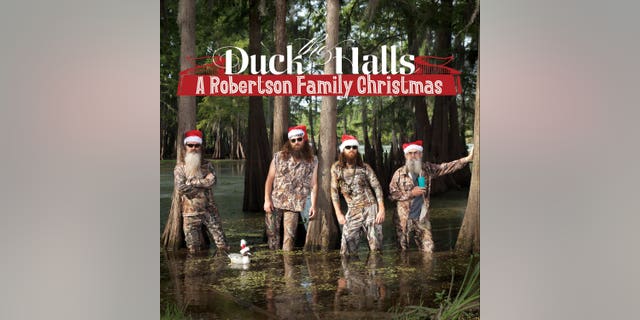 Fans of "Duck Dynasty" will rejoice with this collection of holiday tunes sung with varying levels of skill by the Robertson clan, including versions of "You're a Mean One, Mr. Grinch," "Rudolph the Red-Nosed Reindeer" and "Silent Night." Country star George Strait makes an appearance, as does Alison Krauss, Josh Turner and Luke Bryan–who sings a duet of "Hairy Christmas" (get it?) with Duck Commander CEO Willie Robertson. $7
3. "Photograph" collectors' edition book by Ringo Starr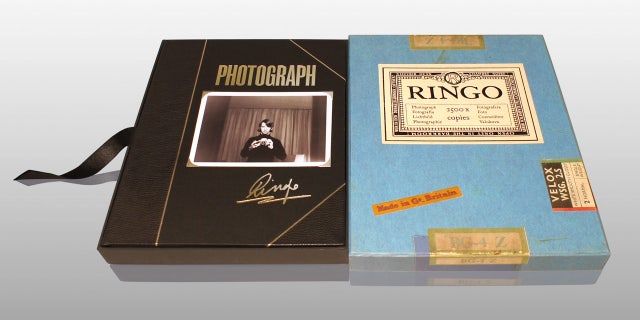 For the Beatles fan on your list (and who doesn't have one of those?) Ringo Starr's book, "Photograph," features hundreds of candid photos he took early in his career, along with ephemera his mother had saved from the early days of Beatlemania.
"She was such a hoarder," said Ringo. "When she died, I just took her boxes and put them in our attic; I didn't really look at them. When we opened them up, we found some incredible stuff." The collectors' edition of "Photograph" is signed by Ringo himself. $565
4. HB super by hoodiebuddies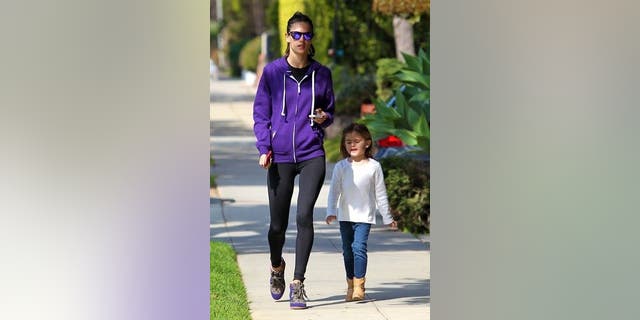 If someone on your gift list enjoys music and exercise but hates lugging around a phone, get them a hoodie with built-in headphones! Long favored by Southern California snowboarders and skateboarders, these washable, comfy hoodies also have a secure pocket for your mobile device, so you can get your groove on while on the go. Victoria's Secret supermodel Alessandra Ambrosio and actress Anne Hathaway are both fans. $54-80
5. "Let it Snow: A Holiday Collection" by Jewel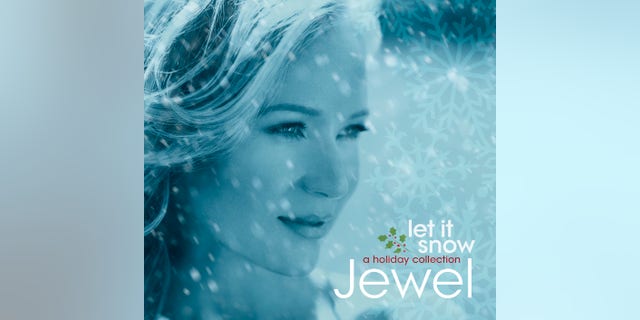 In her follow-up to 1999's platinum smash, "Joy: A Holiday Collection," Jewel sings a variety of seasonal standards, including a duet of "White Christmas" with Vince Gill.
"The great thing about Christmas music is I can cover a lot of territory, from country to jazz style vocals to classical music, arias," Jewel told Billboard. "And it's fun writing Christmas music; you get to write in a more classic style and not have to think about current radio or current trends." $13
6. "Home for Christmas" by Susan Boyle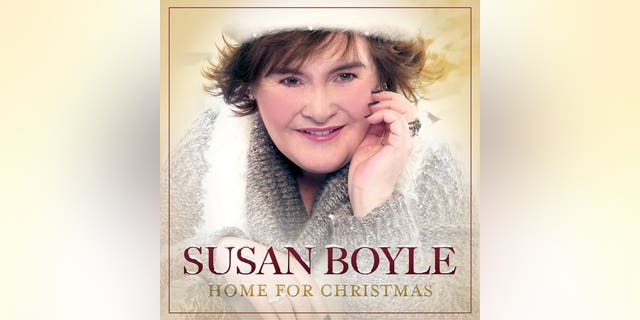 Susan Boyle won hearts across the globe with her surprising performance on "Britain's Got Talent" back in 2009, and her latest Christmas album will likely hit a soft spot as well.
Boyle covers solemn standards like, "Hark! The Herald Angels Sing" and "In the Bleak Midwinter," plus, through the magic of technology, she manages to sing a duet with none other than Elvis Presley on "O Come, All Ye Faithful." $11
7. Puma Soundchuck Speakers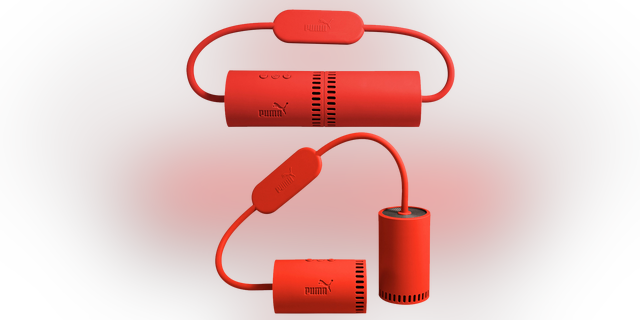 Does someone on your list love listening to music, but hate wearing headphones? Consider giving them a pair of Puma Soundchuck speakers. Lightweight, rugged and colorful, these wireless Bluetooth speakers are perfect for the workroom in the garage or a visit to the beach. $130
8. Wicked Audio: Solus headphones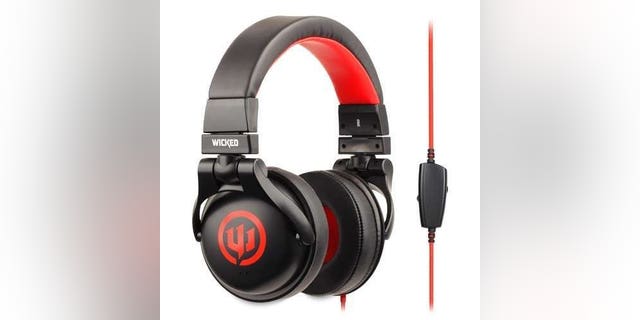 Earbuds get grubby fast and deliver so-so sound, so why not upgrade the music lover in your life with a pair of real headphones? Wicked Audio: Solus delivers "mind-blowing" sound with a tangle-free braided cord and handy built-in DJ switch, which allows users to switch between stereo and DJ sound, so they can hear beats in either one or both ears. $100
9. "The Bob Dylan Complete Album Collection Vol. 1" by Bob Dylan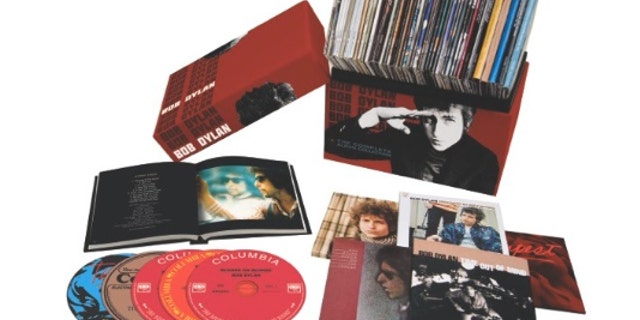 For the ultimate Bob Dylan fan, this new box set contains 47 CDs of his music, encompassing his entire official discography. The set features 35 of Dylan's studio albums, six of his live albums and two CDs of "side tracks," singles that never appeared on an album. The set also has a slew of other goodies, including a hardcover book with rare pictures and new liner notes. $180
10. AUVIO Ultra-Compact Soundbar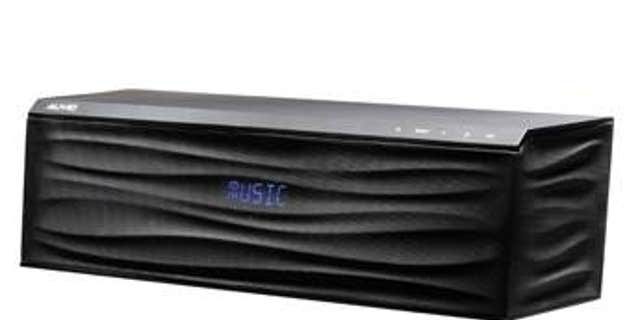 Most TVs can use a little bit of "oomph" to augment their audio quality, and Radio Shack has the AUVIO Ultra-Compact Soundbar, a wireless Bluetooth sound bar that will flood any room with dynamic sound. Now, finally, you– or that special someone on your list– can enjoy the "Lady Gaga & the Muppets Holiday Spectacular" the way it was meant to be experienced. (No judgement.) $220
11. "Kool for the Holidays" by Kool & the Gang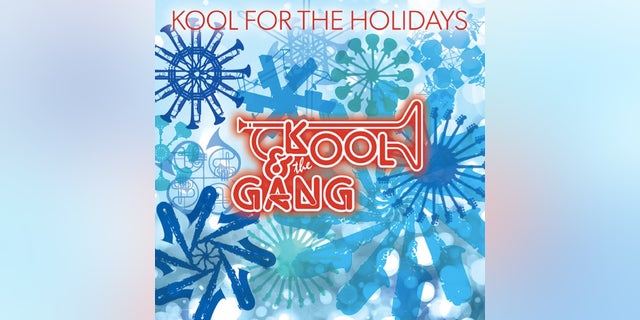 Put some funk in your holiday season with Kool & the Gang's holiday album. In addition to classics like "Joy to the World" and "Winter Wonderland," "Kool for the Holidays" also includes an original single, "Christmas Tyme (the Perfect Time For Love)." The CD is available exclusively at Best Buy and Walmart, but if your order at koolandthegang.com, you can bundle the CD with a cool Kool T-shirt, Christmas ornament–or both! $7-40
12. Touchscreen gloves by Mujjo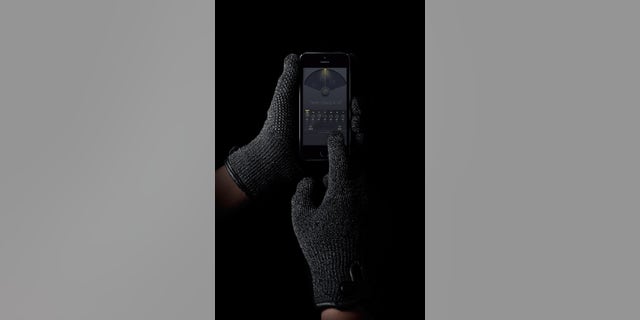 If someone on your list loves listening to music while multitasking on their mobile device–and they happen to live in a chilly climate, then why not consider springing for a pair of knitted touchscreen gloves by Mujjo?
These stylish wool gloves are double-layered and accented with silicon grip dot patterns on the palm–which helps to keep those pesky devices from slipping out of one's hand and disappearing into a snow bank. $34
13. "Holiday Songs" by Bad Religion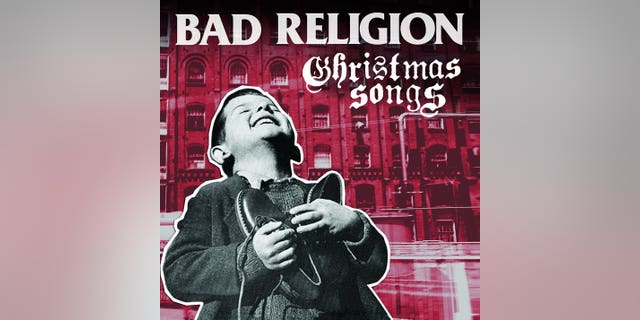 Have a punk rocker on your list? Bad Religion's new Christmas album may just be the best gift ever. "I've always been into Christmas music," former choir boy Greg Graffin explained to Rolling Stone. The EP includes the classics "White Christmas," "God Rest Ye Merry Gentlemen" and "Little Drummer Boy."
In the true spirit of the season, the band is also sharing an advent calendar on their website, giving away presents every day 'til Christmas. $9
14. Crossover by Quirky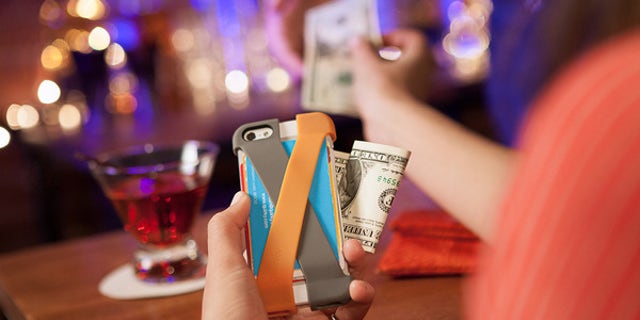 If someone on your list loves listening to music on their iPhone 5 or 5s, but hates carrying a wallet, then the Crossover by Quirky is a good bet. A modern-day money clip, the Crossover is designed to secure personal items such as credit cards and cash–all while protecting the phone. The case is made from stretchy silicone bands and is available in 13 fun, mix or match colors. $35
15. "Drinks After Work" deluxe album by Toby Keith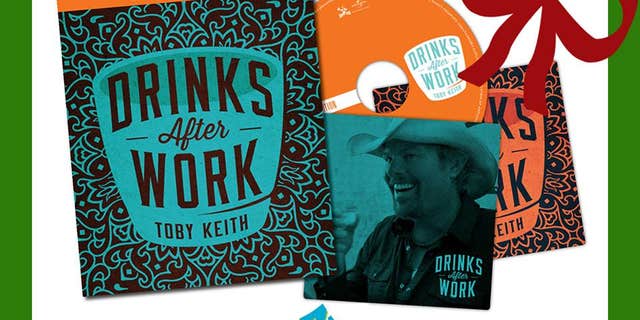 The deluxe edition of Toby Keith's "Drinks After Work" album features the hit title song, plus three bonus tracks. Also included in the "ZinePak" is a 64-page magazine including drink recipes, lyrics, rare photos and an exclusive interview, plus a pair of custom drink coasters-- to enjoy with your drinks after work, naturally. Available exclusively at Walmart. $16.