Frank's lieutenant puts him in terrible position in upcoming 'Blue Bloods' episode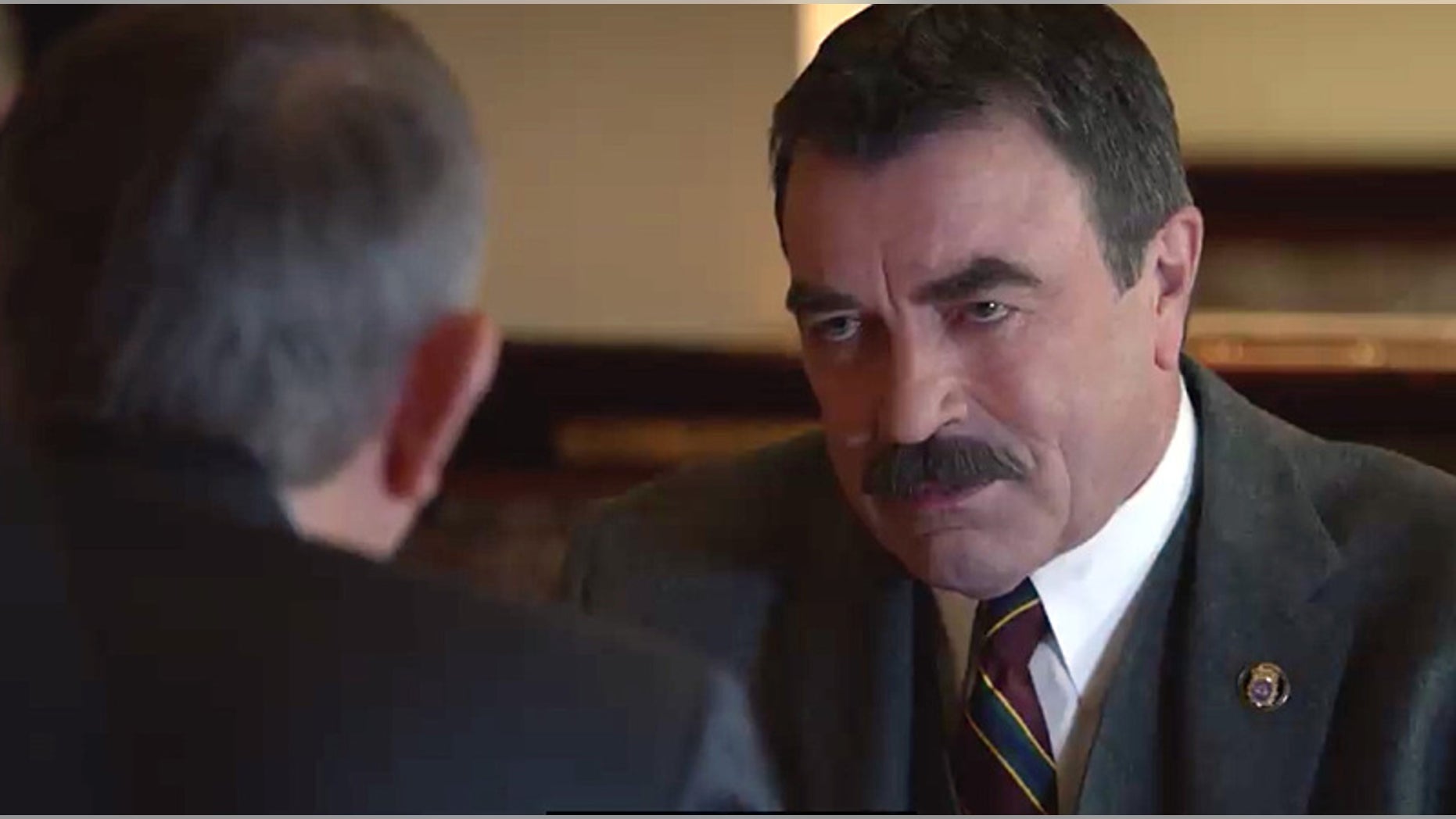 TV Recap: Frank's Lieutenant Gives Him Unacceptable Ultimatum on "Blue Bloods"
[Spoiler alert!  The following contains spoilers from "Blue Bloods"]
NYCPD Commissioner Frank Reagan (Tom Selleck) always wants to be in control but his special assistant's marital trouble has him walking on eggshells on Friday's episode of "Blue Bloods."
It all starts when police sergeant Trey Delgado (Esai Morales) presents an idea for a new department program to Frank.
While Frank's lieutenant/assistant Sid Gormley (Robert Clohessy) had mentored Delgado, he angrily excuses himself from the meeting.
Click here to subscribe to FOX411's YouTube channel
Frank asks his public information chief Garrett Moore (Gregory Jbara) what gives and Garrett reveals Sid's been sleeping in his office.
Later, Sid confides in Frank that he believes his wife, Sheila, has been having an affair with Delgado.
Sid moans that he had taken Delgado under his wing and he'd betrayed him.
"Either he goes or I do," he fumes to Frank.
The startled police commissioner sternly tells Sid that it's not his job to give ultimatums.
Later, Frank tells Garrett that no one on his staff can say that to him.
However, Frank asks Garrett to quietly investigate what is going on in Sid's marriage.
Garrett tells Frank that Sheila isn't cheating with Delgado but with another cop. Frank refuses to let Garrett tell him the name of the true "other man."
Not knowing he's made a mistake, Sid is determined to confront Delgado, Garrett tells Frank.
Later, at a police gathering, Frank and Garrett tell Sid the truth—that Delgado isn't the man having sex with his wife.
Sid asks Frank if he knows who his real love rival is but Frank says no—he'll have to ask Sheila.
Then in a twist, viewers learn Sid apparently isn't the only one who's been cheated on!
Garrett tells Sid, "I was in your shoes a few years back," and adds, referring to Frank, "A man we work with helped me—a lot. I'm still married thanks in part to him."
Also on the episode, Frank's detective son Danny (Donnie Wahlberg) and his partner Maria Baez (Marisa Ramirez) hunt for two female escaped convicts, Trina Hamilton and Rose Butler.
Danny feels guilty as Rose was someone he'd helped put away who "should never have gone to prison" because she killed her husband after being abused.
Danny said that in letters from prison, she'd begged him to look after her son, Eric.
The detective believes Rose was influenced to escape by her violent cellmate, Trina, who had murdered and dismembered someone in a drug deal gone bad.
Danny vows to Maria that he'll bypass the federal marshals and find Rose himself.
They interview Rose's son Eric, who says she hasn't contacted him, which is quickly proven to be a lie; the escaped convicts had visited his home.  Danny arrests Eric.
After Danny gets into a scuffle with the marshal, who knows he's overstepping, Eric tells the detective the women are likely at a drug dealer's den.
Soon, Danny, Maria, and the marshals get into a shootout with Trina and her cohorts at a marijuana lab—but although Danny shoots Trina to death, there's no sign of Rose.
Later, Rose calls Danny and reveals she had escaped from Trina and the two meet on an NYC  bridge.
Danny promises he will tell everyone she was wrongly convicted, but she pulls a gun on him.
As the marshal moves in, Rose is startled by her son Eric crying out from the patrol car.
Danny grabs Rose's gun and he glares at her as she's taken into custody; still, he plans to help her.
In the episode's final storyline, Assistant District Attorney Erin's (Bridget Moynahan) daughter Nicky (Sami Gayle) is shocked when her college friend Chrissy claims to have been the victim of cyber threats.
Nicky tries to help Chrissy -- who rails against racism, sexism, and income inequality -- by getting her mom and policeman uncle, Jamie, (Wil Estes) to investigate the online stalking.
Chrissy says a fraternity guy must be behind the threats because he calls her a mouthy liberal.
After Chrissy finds nasty messages scrawled on her dorm door, Nicky gets Erin to investigate, who finds out…Chrissy is the one who made up the harassment and wrote it herself.
At the Reagan Sunday family dinner, Nicky relates how depressed she feels about her friend's lies, and is reluctant to help anyone again.
But Danny, her mom, and Frank urge her not to let this experience destroy her feelings toward others.
Later, Nicky discovers Chrissy in her room lying on the floor after a suicide attempt.
Nicky calls for help, the troubled girl is saved, and at the hospital, Nicky asks why she had lied.
Chrissy apologizes to Nicky and says she just wanted to fix what was wrong in the world.
"Blue Bloods" airs Friday on CBS.