Frank Sinatra was there for Buddy Rich during health battle, says daughter Cathy Rich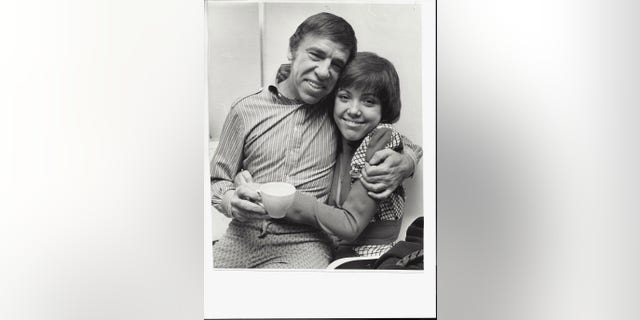 When big band drummer Buddy Rich had quadruple bypass surgery in 1983, his neighbor Frank Sinatra made sure to pay him a visit every single day.
"Frank, who lived behind us, would come every day to walk with him around our [Palm Springs] complex," Rich's daughter Cathy said on the podcast "Children of Song." "If you were Frank's friend, you're his friend for life. And that was it. Anything you needed, anything you wanted, he was there for you. No matter what."
Rich, still celebrated as an iconic jazz drummer, befriended the singer when they were still in their early 20s. They were introduced by trombonist Tommy Dorsey when he told Rich, "I'd like you to meet another pain in the ass."
As part of Dorsey's orchestra, the pair became roommates, but their fiery personalities clashed, fistfights included, each believing they were the star. Sinatra would ultimately leave the band, but both would surprisingly become the best of friends.
When Rich would later decide to start his own band, it was Sinatra who wrote him a check for $50,000. And when Rich later became ill, Sinatra stayed by his side.
"One night, it's raining, there's a knock at the door," recalled Cathy. "It's Frank Sinatra… He's got an umbrella, a loaf of bread under one arm and a pot of spaghetti sauce. And he said, 'I just had the bread flown in from Jersey. Can Buddy have garlic?'"
While Cathy remained stunned by the surprise visit, Sinatra persisted and asked, "Where's the kitchen?"
As Rich rested in the bedroom, Sinatra promptly went to work and prepared a comforting Italian meal for his friend.
"Frank and I just sat in the kitchen while he's making the pasta and [we're] just talking," said Cathy. "I just remember saying to myself, which I'm glad I did at that moment, 'Take this all in.' Because this doesn't happen every day. Frank Sinatra doesn't cook in your kitchen every day."
Rich died in 1987 at age 69 at UCLA Medical Center of sudden unexpected respiratory and cardiac failure. Sinatra later died in 1998 at age 82 from a heart attack.
Listen to Cathy Rich's entire "Children of Song" episode. You can download or stream the podcast from the Children of Song homepage or become a subscriber on Apple Podcasts, TuneIn, Google Play or Stitcher.