Frances Cobain says mom Courtney Love's claim Dave Grohl hit on her 'gross,' untrue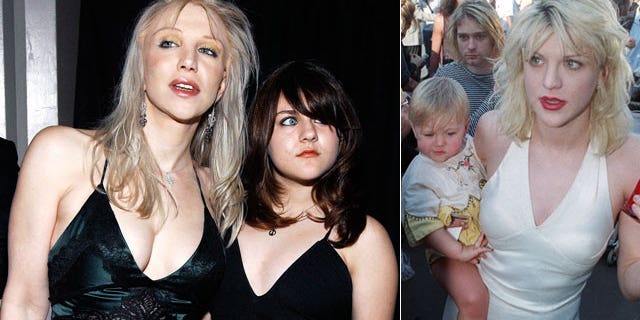 Frances Cobain, the daughter of late American rock legend Kurt Cobain, said Thursday she wants her mother Courtney Love banned from Twitter -- after Love claimed Foo Fighters lead singer Dave Grohl had hit on her.
In a tweet earlier this week, the Hole lead singer wrote, "I hear from Frannie's roommate that @davegrohl hit on frances. I'm not mad at her, him i am about to shoot dead."
Grohl and Kurt Cobain both starred in Seattle-based grunge outfit Nirvana, prior to the troubled frontman's suicide in 1994.
[pullquote]
In a statement Thursday, Frances Cobain, 19, rejected her mother's claims.
"While I'm generally silent on the affairs of my biological mother, her recent tirade has taken a gross turn," Cobain said.
"I have never been approached by Dave Grohl in more than a platonic way. I'm in a monogamous relationship and very happy. Twitter should ban my mother."