Fox: 'We would love nothing more than to do another '24'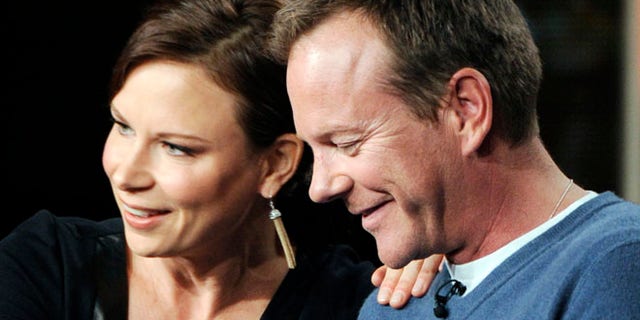 Jack Bauer may not be gone for good.
At the TCA Winter Press Tour Fox presentation, Fox Television Group Chairman and CEO Gary Newman hinted that the network may not be done with the Kiefer Sutherland fan-favorite show, "24."
At the conference, he addressed the series, which was brought back this past year for 12 episodes with "Live Another Day." The Fox exec implied though there are no plans yet to bring Sutherland's show back, the network isn't ready to close that door completely.
"24,' we have no current plans [to bring it back] though we are in discussions," he said. "And we would love nothing more than to do another '24.'"
"24" originally ran from 2001 to 2010, and when the show signed off there was plenty of talk of a movie being in the works. Though the film hasn't come into fruition, the limited return of the series in 2014 drew scores of viewers and reignited rumors that movie or a return of the series was coming soon.
Newman added that after the success of the "24" reboot, there was interest in bringing back several other past hits, such as "Prison Break" and "The X-Files." He said nothing had been arranged yet, but there were discussions in the works. ​