FOX News Channel announces plans for new cutting-edge newsroom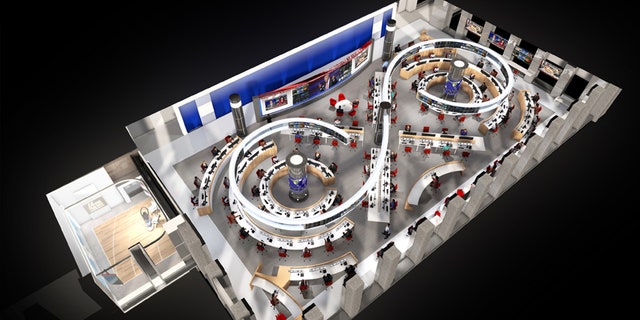 FOX News Channel has announced its plans to unveil a new cutting-edge newsroom in early 2018.
Rupert Murdoch, Executive Chairman of 21st Century FOX, made the announcement during a company-wide meeting at FNC Headquarters Wednesday.
"This is a major investment in the future of FOX News and a sign of my unwavering confidence," Murdoch said. "It will be state of the art and open, befitting the most important media outlet in America."
The upgraded space will feature an open-concept floorplan designed to enhance communication and creativity among the programming, news and digital teams. The expanded newsroom comes at a time when FNC is moving forward with plans to hire new journalists and content creators to broaden the scope and depth of reporting across all platforms.
President of News Jay Wallace added, "The overall objective of this design is to increase collaboration and strengthen our depth of reporting across all platforms."
Suzanne Scott, President of Programming explained the new newsroom is a commitment to ensure "the entire team here has all the necessary resources to continue keeping us ahead of the competition as we invest in the future of FOX News."
Construction will begin on July 1st and be completed in four phases.