Former Studio 54 owner shares unforgettable encounters with Madonna, Dodi Fayed, Rick James
NEWYou can now listen to Fox News articles!
When the owners of New York City's Studio 54 were indicted on federal income tax charges in 1979, Mark Fleischman knew he was next in line to take over the infamous nightclub.
"Studio 54 was the most famous club in the world during the late '70s and I knew it," Fleischman recalled to Fox News. Fleischman eventually became the owner of the hotspot. He recently released his memoir, "Inside Studio 54," which details the rise and fall of Manhattan's champagne and cocaine-fueled lair.
"I was a patron there and I loved it," he explained. "Then I heard Ian Schrager and Steve Rubell were busted. I followed the newspapers and I had the sense that their liquor license wasn't going to be renewed… They needed a new owner. So, I contacted their lawyer and he arranged for me to visit them [in Manhattan Federal Prison]… I had a clean reputation and figure I could get a liquor license. In jail, they questioned me very carefully about my background and whether I could actually get a license."
Fleischman managed to impress the weary business partners and that year, a deal was made. However, Studio 54 wouldn't reopen until September 1981 after Fleischman, in fact, struggled to get a liquor license.
"New York didn't want Studio 54 to reopen," he claimed. "I went through three to four different attorneys."
But the wait was well worth it. Like the previous owners, Fleischman focused on having nearly every celebrity in Hollywood party the night away and even encouraged a new generation of stars to let loose.
"A lot of sons and daughters of famous people were ready to go out, too," Fleischman explained. "Ben Stiller, Mario Van Peebles, Cecilia and Anthony Peck, Amy Lumet, who was Lena Horne's granddaughter, Francisco Quinn.
"It didn't mean that their parents still didn't keep coming because they did... It was an interesting time to see this young crowd get along with Calvin Klein, Liza Minnelli, Andy Warhol — they all kept coming. Studio 54 became a habit for a lot of people… Once you were inside, it felt like nothing could happen to you."
And Fleischman easily mixed business with pleasure. Every night, he gave his playlist to the DJ and danced for several hours where both stars and local patrons mingled on the floor. It was there where he made plenty of friends.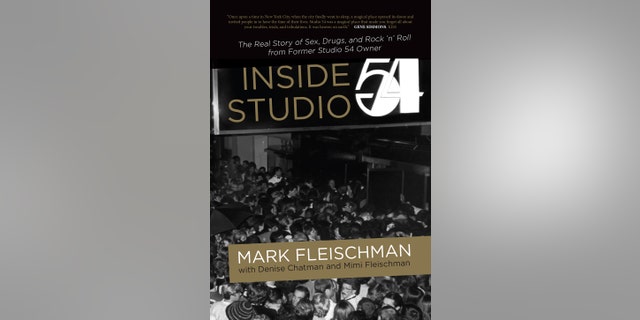 "Rick James parties the hardest," said Fleischman. "It was unbelievable. I don't know how he did it. But he killed himself partying… He did an enormous amount of cocaine and alcohol. He stayed up all night, every night, sometimes for days at a time… Mick Jagger took care of himself. Rick James did not… He and I were both born on February 1st, so we would have joint birthday parties together."
There was also Fleischman's encounter with King Juan Carlos of Spain in 1982, who made him an offer he refused — and still regrets.
"He invited me to open a Studio 54 in Madrid," said Fleischman. "It was a casual thing. I should have jumped on it… I guess he could have helped me. I wish I had taken his offer."
Fleischman also became a comrade to Dodi Fayed, the son of Egyptian billionaire Mohamed Al-Fayed. The playboy, who reportedly had an insatiable appetite for women, even traveled down the dangerous streets of downtown Manhattan after Studio 54 would close up for the night at 5 a.m. to keep the partying going, Fleischman claimed. Fleischman said Fayed frequently visited Crisco Disco, a popular gay discotheque.
"At Studio 54, we were not allowed to serve liquor after 4, and we normally closed by 5," said Fleischman. "But people didn't want to sleep. They were all hopped up on whatever drugs they were taking. So we all piled into limos and head down to Chelsea… those after-hours clubs would stay open until noon. But they were completely illegal. And that's what made it so fun. There was drinking, everyone was doing cocaine and poppers. It was quite the scene."
Fleischman was surprised when Fayed became romantically involved with Princess Diana.
"I couldn't believe it when I read about it," he said. "He liked women, there was no question about that. And he was rich. He had a plane… When she was on the loose, and he lived in London, why not?"
But some of Fleischman's favorite encounters with the stars took place in his own club. He never forgot the gorgeous blonde accompanied by "The Juice."
"Nicole Brown was beautiful and nice," he said. "She was a real sweet person. And [O.J. Simpson] seemed like a nice guy also. Gregarious and fun. They looked fine together."
But not all of Fleischman's encounters with celebs were welcoming. He insisted Madonna was a diva long before she was a pop star.
"I don't know when she first became a diva, but it was in her blood," he said. "She was there one afternoon to do a soundcheck on her song 'Holiday.' She was meeting Frankie Crocker, who was the top DJ in the United States. Most performers really wanted to please him. And she was cursing at him because he was late. I found it interesting that was her attitude before she even became famous."
Meanwhile, Fleischman claimed John Belushi was unbearable.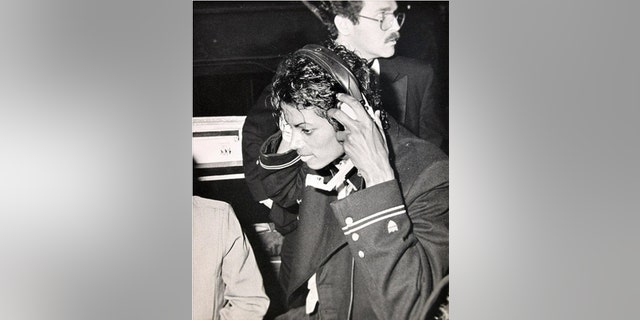 "He was really angry," said Fleischman. "I think he may have been freebasing, but he used to get extraordinarily hostile towards our staff and other guests. He would get into fights all the time."
But the non-stop partying would ultimately come to an end. In 1984 Fleischman, who was faced with his own addictions, sold Studio 54.
"I could no longer physically tolerate the life," he explained. "By 1985, there was a period in my life when I pretty much stayed in my pajamas and wouldn't want to get out of bed unless it was to go get a drink."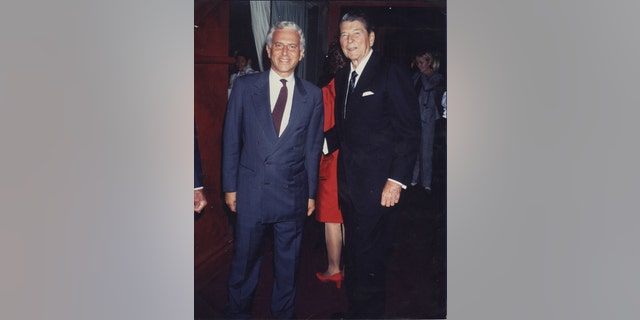 Studio 54 was never the same again. Fleischman said the new owners tried to charge celebrities for drinks and admission when they once entered for free, luring "thousands of people who paid." The club shut down in the late '80s and the space remained vacant until 1998. It's currently the Roundabout Theatre Company.
Fleischman began his own reinvention in 1988 after a stint at the Betty Ford Center. Today, he and his wife run exercise studios called The Bar Method in California.
"I'm very happy here," said Fleischman. "I also stopped doing drugs completely. I hardly drink. And I guess that was the key."