Former Miss Pennsylvania won't back down in face of Donald Trump lawsuit, says she just wants 'the truth'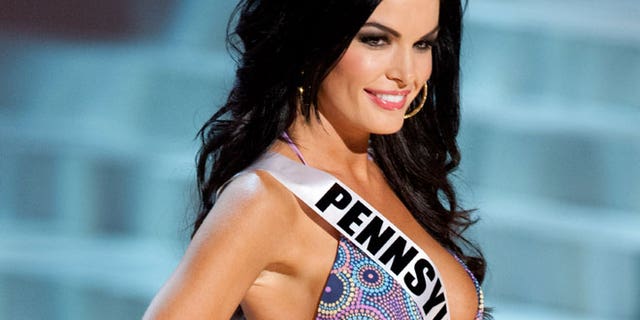 The former Miss Pennsylvania USA contestant who stepped down from her post Monday stands by her claims that the pageant was rigged and said she just wants to know the truth.
Sheena Monnin told NBC's "Today" show Friday she firmly believes the top 5 finishers were determined before the show was broadcast Sunday night.
The former Miss Pennsylvania claims a fellow contestant, Miss Florida USA Karina Brez, told her she saw the list of finalists hours before the pageant.
Brez later said that her comment was "never meant as a fact."
But Monnin said she believes Brez changed her story out of fear.
"I have many years of psychological training. I know when someone's telling a joke, I know when someone's scared and when someone's serious, and in my opinion her body language was very serious," she said on "Today." "She looked a little bit scared because she had just seen something that would potentially, drastically change the reputation of the Miss Universe Organization. This is a big deal.''
Miss Universe officials say Monnin actually resigned her crown because organizers decided to admit transgender contestants. Monnin said there are "myriad" reasons she stepped down but the list of finalists was her primary motivation.
Pageant producer Donald Trump says he's suing Monnin. She revealed that she has already received some legal documentation, but has no plans to back down.
"I still feel that strong reaction because I feel an injustice has been done, not only to the other people who were not in the top five but to the thousands of pageant girls across the country who competed believing this is an honest system,'' she said.
The Associated Press contributed to this report.