Former Disney child star Hayley Mills confirms UK tour
At age 71, Hayley Mills is getting ready to hit the road.
The former child star, who charmed audiences in Disney films like "Pollyanna" and "The Parent Trap," is looking forward to working again. And this time, her latest project will involve her sister, fellow actress Juliet Mills.
"We're going to do a play, which is marvelous," the British star told Closer Weekly Friday.
Juliet, 76, added, "It's a national tour in England."
LINDSAY LOHAN CHANNELS HER 11-YEAR-OLD SELF IN 'PARENT TRAP'
While some fans might expect the two actresses to compete against each other on stage, Hayley insisted sibling rivalry shouldn't be expected.
"There's five years [age difference] between us and when I started acting she was already doing very well in the theater," explained Hayley. "Our careers have always been very different."
And Hayley is eager to entertain audiences. Back in 2012, the daughter of late actor John Mills told Good Housekeeping she was diagnosed with breast cancer on her birthday in 2008.
"It was an enormous shock," she recalled, as reported by The Telegraph. "Suddenly, I looked out at the world as if I'd never seen it before. Everything felt clearer and sharper. And when you hear that diagnosis, you realize, 'Now I'm going to find out what I'm actually made of.'"
Hayley, who had cancer in both breasts, had surgery "very quickly." She credited the support of her family for helping her fight the illness.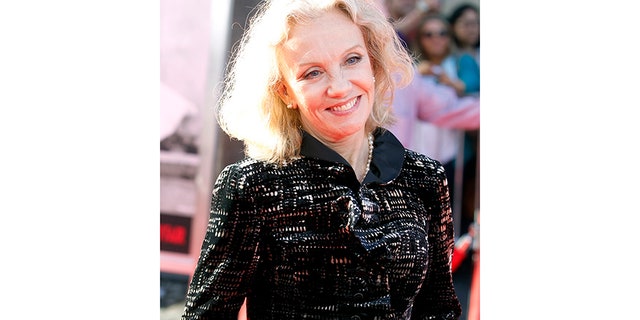 "I was told two years ago that there was no sign of cancer anymore, and I don't think I can put into words how that news made me feel," she said. "Every year I have a full scan and check-up, and I truly believe it's a combination of everything I did – surgery, chemo, alternative treatment – and the love of my family that helped."
Hayley later told UK's Express she was grateful to still be able to work as an actress, even if it means not living in Hollywood.
"I loved playing twins Sharon and Susan in Disney's 'The Parent Trap,' but there was never any question of our family moving to Hollywood for me," she reflected. "That's probably how I coped with the fame – it didn't go to my head because I had a normal childhood.
"Making movies was just something I did in the holidays… I feel terribly lucky to still be working at my age, after all these years. Life's pretty wonderful."