Former 'Deadliest Catch' star Jake Harris arrested for car theft, drug possession, report says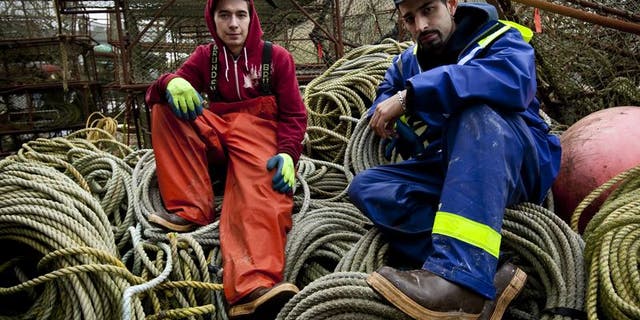 Former "Deadliest Catch" star Jake Harris was reportedly arrested this weekend for stealing a car and drug possession.
Law enforcement told TMZ that the 31-year-old and an unidentified female drove to Phoenix from Washington last week for what the duo described as a "vacation."
2 ARRESTED IN ASSAULT OF 'DEADLIEST CATCH' STAR JAKE HARRIS
The woman told police that on Friday morning, Harris left their hotel with her car. She reported the vehicle as stolen when she couldn't get in touch with him but found Harris at a Circle K the next day.
Phoenix PD officers showed up and searched Harris. They reportedly found Xanax, a prescription medication used to treat anxiety disorders, as well as crystal meth, which he admitted was for personal use. The celebrity news site added that Harris was booked for one county of felony theft and two counts of felony drug possession.
FOLLOW US ON FACEBOOK FOR MORE ENTERTAINMENT NEWS
This isn't the first time Harris has faced trouble with the law. In 2010, he was arrested for DUI. That same year his father, Phil, died after suffering a stroke. An episode of "Deadliest Catch" captured Phil's last moments. Then in 2016, he was beaten and suffered a cracked skull. A Discovery representative told Fox News at that time, "We wish him the best with his recovery."
Harris and his family were featured on the Discovery Channel show about fishermen in Alaska for many years.