Former 'Bachelorette' Jillian Harris dishes on the truth about the show's 'villains,' surprising new project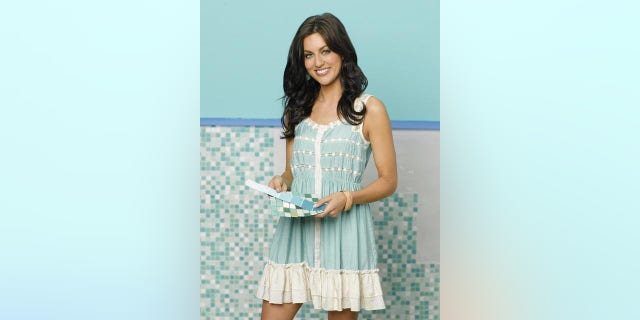 The guys on this season of "The Bachelorette" complain incessantly about fellow contestants Ben Scott and James Case for not being there "for the right reasons." Bad boy Bentley Williams left Bachelorette Ashley Hebert heartbroken and in tears and Tierra LiCausi baffled Bachelor Sean Lowe with her outlandish antics.
What is it with these Bachelor villains?
"I think it's a combination of things," former Bachelorette Jillian Harris told FOX411. "I think that the drama will come because that's part of [the producers'] formula and they have a formula that works so well. It's not so much about the people, but insuring they have that formula."
Harris revealed that contestants have no phones or computers, and cannot watch television or even read during the show's taping.
"All day you're being produced or hypnotized," she said. "Anybody can become the villain."
Harris said all of the people on "The Bachelor" are "amazing people who are loving and giving" and that those qualities are necessary to even get on the show.
"I have a good side and a cranky side. Everyone has multiple personalities," she said. "I got really lucky that producers brought out my good side. Ben [Scott] is probably a really good guy, but you can sway somebody's personality."
Harris, who described herself as the "quintessential busy bee" is keeping herself occupied these days with a slew of projects, including running her own design company, working as the host of the show "Love It or List It" and running an online antiques shop that she started with her cousin.
Harris has also partnered with Tidy Cats to launch the "Tidy Cats with Glade Tough Odor Solutions Littervention Contest," a search for cat owners with the toughest litter box odor issues. Harris will travel to the winner's house to offer tips on how to keep a clean home.
And though it may seem like strange venture for a former "Bachelorette," to Harris, the project made perfect sense.
"It was a no brainer," she told FOX411. "I was in so many homes for 'Love It or List It.' I grew up with a cat and I totally get it."
Another thing she totally gets is how this season's Desiree Hartsock is feeling now that "The Bachelorette" finale is fast approaching. So who are Harris' picks for current Bachelorette?
"I usually know early on," she said, adding that she thinks Brooks Forester is "really good-looking" and she likes Chris Siegfried because he seems like a down-to-earth guy who would be "a great husband."
Come on, she has to peek at "Reality Steve's" blog full of spoilers, right?
Harris said although some "Bachelor" cast members check out the website for the winner ahead of the finale, she hasn't look at the blog for years.
However, she does give Steve credit for one thing.
"When Ed [Swiderski] are I were together, Reality Steve was how I found out he cheated on me."
Ouch.
Harris still remains close with some "Bachelor" alumni, including Ali Fedotowsky ("We have so much fun together"), and she decorated the baby nursery for Molly and Jason Mesnick.
As for advice for Hartsock, Harris has this to offer: Show your imperfections and be yourself.
"I think the one area that I kind of failed at [on 'The Bachelorette'] is that I am girl next door and I am a great person, but I also have a really raw sense of humor, really low-brow. I think I can be really funny. I think I made myself out to be too perfect at the beginning of my debut into the celeb world.
"I won't names any names, but some people have this character that everyone gets attached to," she said. "It's hard to bring your real self out into the world. You worry about offending people."