'Flip or Flop's' Christina El Moussa opens up about her divorce
"Flip or Flop's" Christina El Moussa is hitting back at critics who accuse her of being a bad mom.
The reality star opened up in a candid interview with Good Housekeeping about Instagram critics, her divorce and her new relationship with an older man.
El Moussa told the mag that she has been hurt by what commenters say about her on social media and recalled one particularly nasty remark.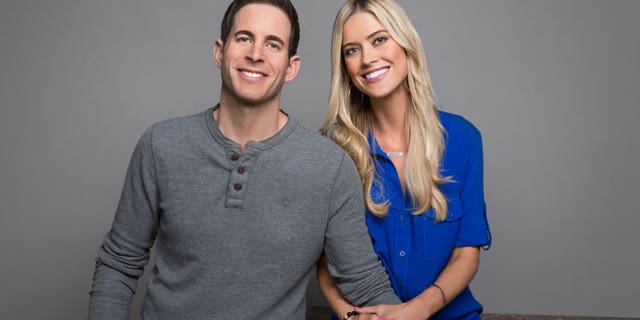 A commenter wrote, "Wow!! A c-section and bottle feeding?? Should have just got a cat you deadbeat fake. @tarekandchristina you are disgusting. This is why you had to struggle for another one."
The mom of two defended her C-section saying, "That was an emergency C-section, and I pushed for eight hours…I think most people see me as a glamorous type of person, and at the end of the day, I'm more just a low-key mom."
The star was hit with more criticism after announcing her split from Tarek in December 2016. The couple's separation was met with intense media scrutiny but the 34-year-old said she is focused on keeping things positive with her ex for the sake of their hit show and children.
"I told them I only want to talk about positive stuff. Tarek and I are still filming 'Flip or Flop,' and #1 we have the kids, so at the end of the day I just want to be positive and not think about anything else," she shared.
The HGTV star's priority is the well-being of her young kids, daughter Taylor, 6, and son Brayden, 2.
She was concerned about how Brayden would handle the divorce.
"One day, as I was driving her to an appointment, she said, 'I don't need to go to therapy anymore. I think you and Daddy are happier apart, and I don't really need to talk about it anymore. She's very open and honest with her feelings, but still I was like, 'Wow, that's a big comment for a 6-year-old."
The couple currently share joint custody.
While El Moussa works on co-parenting with Tarek, she's also in a new relationship which took her estranged husband some time to adjust to.
"Doug was very successful, and Tarek had some jealously toward Doug. And I don't care if it's out there. It's true." She added that her new beau is "very honest, which is hard to find in a fake world. You know how when you're honest with someone, and you can just tell there's no fluff? No ego? Anything that's on his mind, he'll just say it."