'Flip or Flop Vegas' stars Bristol and Aubrey Marunde live by one rule: 'Go big or go home'
NEW YORK – Bristol and Aubrey Murande were skeptical when HGTV approached them to star in a house-flipping show on the design network.
Bristol had already had a taste of TV from his time on UFC's "TUF" reality show and he was hesitant to put his personal life in front of the cameras again.
The couple eventually agreed and "Flip or Flop Vegas" became a huge success for the Murandes and the network.
"Bristol... had his fill of reality TV, and when they originally contacted us we said 'no,'" Aubrey told Fox News. "
"[I told HGTV] 'I'm good. I have a nice life... don't mess with me,'" Bristol recalled. "But they convinced us... and it seemed like a good fit so we just went for it."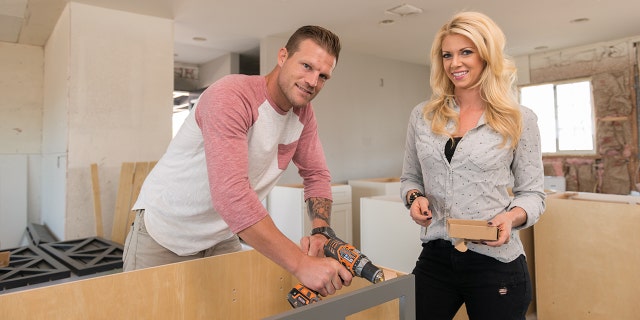 The Vegas-based couple had been flipping houses since they met through a mutual friend 10 years ago.
"When I first met Aubrey, I was actually buying a house and that was our first conversation, it was about real estate," the MMA fighter told us.
Aubrey advised Bristol against the house he was eyeing, but the pair eventually settled on another property for their first flip and "made a lot of money on it."
The rest is history.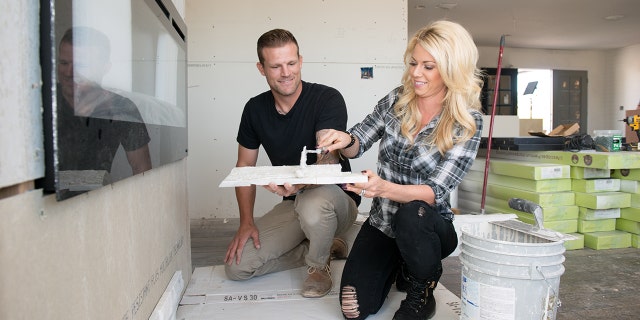 Season 2 of "Flip or Flop Vegas" premieres Thursday night on HGTV and the Marundes promise there are "no limits" when it comes to the upcoming episodes.
"We're super excited about Season 2," Aubrey shared. "There's no limits and that's the big thing in Vegas. There's no limits in Vegas, there's no limits in Season 2."
Aubrey said when it comes to her design aesthetic and the homes she and her husband flip they live by one rule: "Go big or go home."
"There's a lot of bold design a lot of color going on. Things you probably wouldn't expect to see in a flip property because everywhere else around the country you're thinking, 'Hey, I have to design this house for the end user.' And the end user in most places wants something very neutral," she said.
But when it comes to Vegas, "that's not the case."
"They want something that's over the top. They want something that's a piece of Vegas."
Watch Season 2 of "Flip or Flop Vegas" Thursday night on HGTV.