'Fifty Shades Of Grey' Online Petition Demands Recasting Lead Roles With Alexis Bledel And Matt Bomer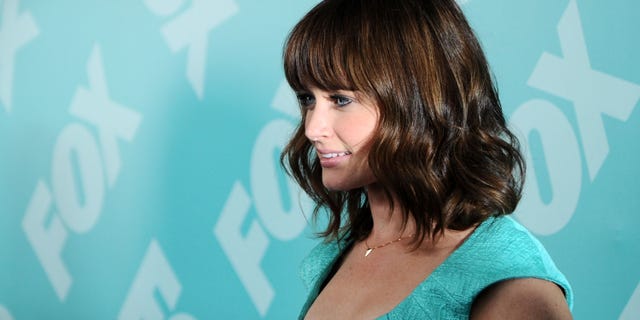 On the heels of the announcement of the casting for the film version of the popular erotic novel "Fifty Shades of Grey," the book's fans have launched a petition pushing for the film's producers to recast the lead roles of Anastasia Steele and Christian Grey.
The fans want screen newcomers Dakota Johnson and Charlie Hunnam gone, and Matt Bomer and Alexis Bledel added to the cast.
The petition on Change.org states: "We want Matt Bomer and Alexis Bledel as Christian Grey and Anastasia Steele on 50 Shades."
As of Thursday afternoon, the petition had received more than 52,500 signatures from fans all over the world.
The petition's creator, going by the name @dontouchmypatch, wrote that Bomer, 35, is the "perfect description of Christian Grey" while Bledel, 31, is the "perfect actress to represent Anastasia Steele."
"And if they are not, nobody will be," the petition reads. "I have read the whole trilogy and I can assure that Matt is the perfect actor for this movie and Alexis too. So please, please, all of the Greysessed and Momerettes in the world need those actors. They always will be for us the Christian Grey and Anastasia Steele. We can do anything guys, anything."
"Gilmore Girls" alum Bledel and "Magic Mike" star Bomer have been the long-hoped candidates for leading the erotic trilogy by E.L James. Soon after the film adaptation of British-Chilean author James' book was announced in March 2012, fans rallied behind the two actors, creating fake trailers promoting both stars.
Bledel, who is of Argentinean descent, told Elle in October 2012, that she was both freaked out and flattered by the fake trailers. She said the trailers were what prompted her to read the first of the trilogy.
"I was like, 'Well, I should find out what it is,'" she said. "I read it, and I don't know … I think people react to things for different reasons, and our culture definitely goes through phases. It's interesting to see what becomes popular, because it must be a response to something we're all going through."
Bledel added: "People definitely do have strong options about it. I guess when people really identify with a concept they feel strongly about it."
Johnson is the 23-year-old daughter of actors Don Johnson and Melanie Griffith. She has had small roles in "The Social Network" and "21 Jump Street."
British actor Hunnam, 33, starred in this summer's robot-monster battle "Pacific Rim" and currently stars in the FX series "Sons of Anarchy."
Despite the fan backlash to the casting announcement, James and producers Dana Brunetti and Michael De Luca are standing by their decision.
"There is a lot that goes into casting that isn't just looks. Talent, availability, their desire to do it, chemistry with other actor, etc," Brunetti explained on Twitter. "So if your favorite wasn't cast, then it is mostly likely due to something on that list. Keep that in mind while hating and keep perspective."
Follow us on twitter.com/foxnewslatino
Like us at facebook.com/foxnewslatino