'Fifty Shades Of Grey' Author E.L. James On Film Adaptation: "I'm Terrified"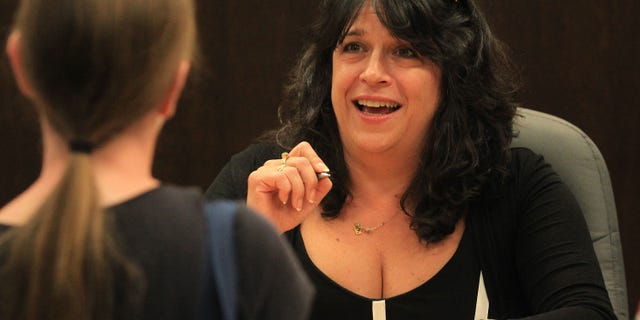 Filming for the highly anticipated adaptation of the best-selling book "Fifty Shades Of Grey" is set to begin in Vancouver soon, and the book's author recently spoke candidly about the prospect of seeing her characters onscreen.
"I'm terrified. Completely," E.L. James, whose mother is Chilean, told Entertainment Weekly recently. "This is huge. And there is this passionate fandom; we need to get this right for them."
James says she feels responsible to fans of the book – which famously began as "Twilight" fan fiction –for the movie adaptation, "especially coming from a [place of] fandom myself."
"It's such a weird place to be," she said. "What I'd really like to be doing is sitting down in a little room writing my next book. I miss it so much."
When studios first approached the author about doing an adaptation of her highly popular novel, James said she didn't know if it was the right thing to do, but ultimately decided to go for it. "I thought, 'I'm middle-aged; when in the hell am I going to get another chance to make a movie in Hollywood?' " she said.
James said she has been involved in the Universal Pictures project to a degree, and that she has had "very healthy debates" with the filmmakers along the way.
"It's a very dense book, and people don't realize that because they read it so quickly," she said. "So things got cut, but I completely understood why. Something may service the story in literary terms, but not on the screen."
Actors Jaime Dornan, Dakota Johnson, Eloise Mumford, Luke Grimes and Victor Rasuk have been cast for the film.
James said that she's still had trouble processing her success. "OMG, this is actually going to happen!" she has told herself about the film adaptation. "I'm still pinching myself."
Follow us on twitter.com/foxnewslatino
Like us at facebook.com/foxnewslatino