Feminism site Medusa Magazine shuts down after founder admits it was pure satire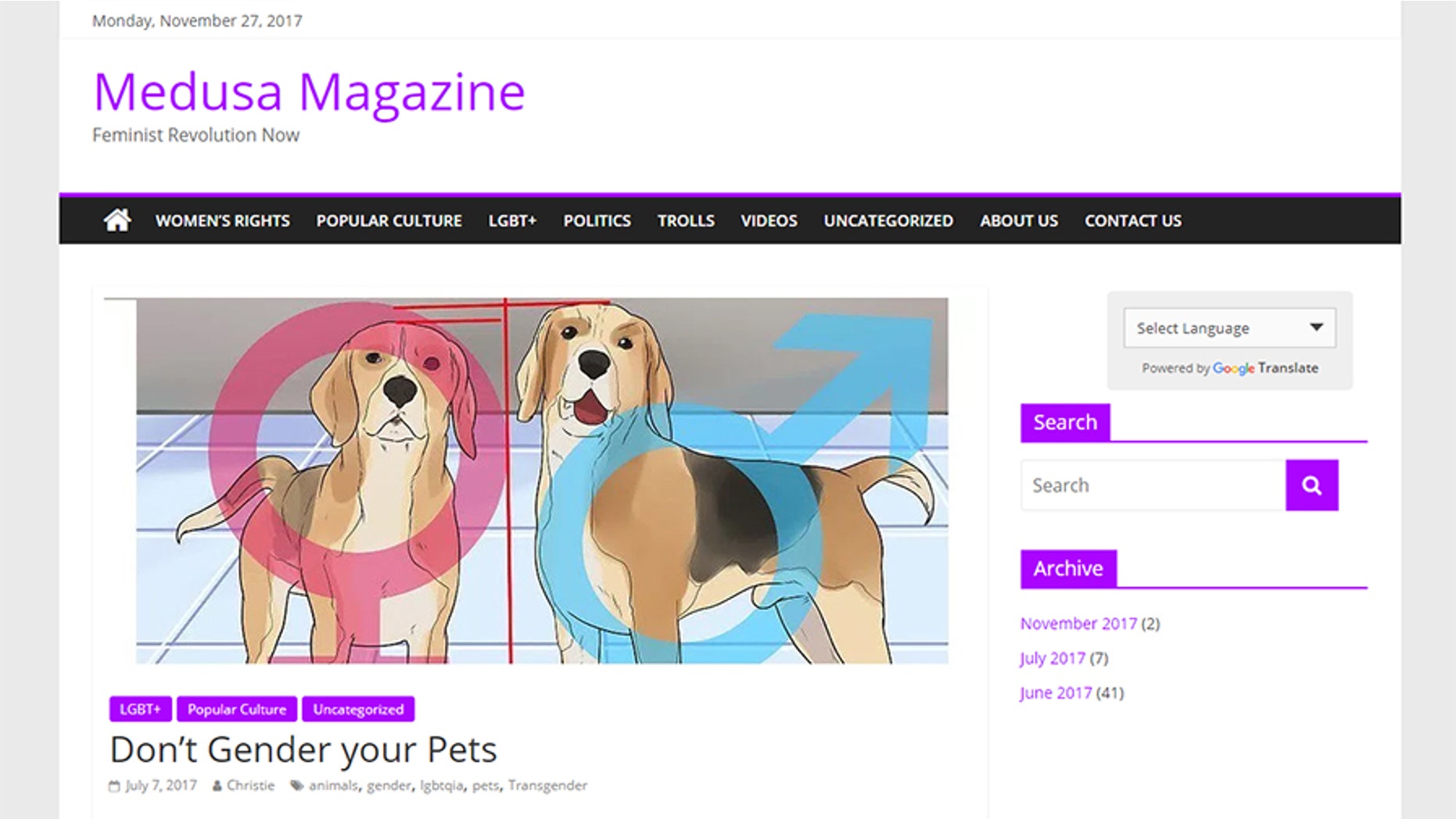 What appeared to be a far-left feminism magazine has shut down after its creator revealed that the entire project was a joke filled with over-the-top satire packaged as liberal talking points designed to mock legitimate feminists and their supporters.
Medusa Magazine has been cited by several major sources but, "It has always been and will always be satire," the site's anonymous creator posted in a blog explaining why the site would shut down.
Medusa's unnamed creator continued: "We are shutting down our rather hilarious project because we can no longer compete with our competition. We have come to realize that our competition is not other satirical websites, but rather the people we are trying to satirize."
The creator wrote, "I don't blame anyone for thinking" the site was legitimate and wanted to "keep our readers in constant doubt" and even posted a Facebook message from last May to prove the entire thing was a joke. It was dubbed "the ultimate Social Experiment" and Facebook followers were told it was to see how long actual feminists would take to realize it was a joke.
A recent series of high-profile allegations of sexual harassment resulted in the site publishing a spoof article headlined, "Why we should believe women who accuse right wingers of rape more than those who accuse liberals."
The site's creator called the story a "total caricature intended to be as ridiculous as possible" but quickly realized mainstream news organizations, such as the Washington Post, published stories utilizing the same rationale as the mock column.
"I am shutting down this website because recent events have proven to us that it is no longer possible to satirize the Feminist left."
"We thought no one in the world could possibly hold views as ridiculous as that, so we wrote it as satire and published it," the creator wrote.
The site's headlines include theatrical headlines such as "Trump Initiates Gay Holocaust," "Don't Gender your Pets," "Here's how you can start paying Reparations" and "Feminists need to start supporting Transracial People." According to the site, Info Wars, The Federalist, The Gateway Pundit and a popular Russian news organization all have fallen for the elaborate gag.
Medusa will be shut down because "there is no point in operating a caricature website of Feminism anymore when real life Feminists are now more insane than any caricature we could ever dream up," according to the creator.
"This has been fun, but all good things have to come to an end," Medusa's creator continued. "I am shutting down this website because recent events have proven to us that it is no longer possible to satirize the Feminist left."
The creator claimed the purpose was to "create a website to satirize the far left and the so-called 'Social Justice Warriors' who infect it." Medusa's creator encouraged fans simply to start reading actual feminist content, as the messages are typically the same as the hoax site.