FBI Suspects Lone Wolf Jihadist Behind Threat to Cut Out David Letterman's Tongue, Official Says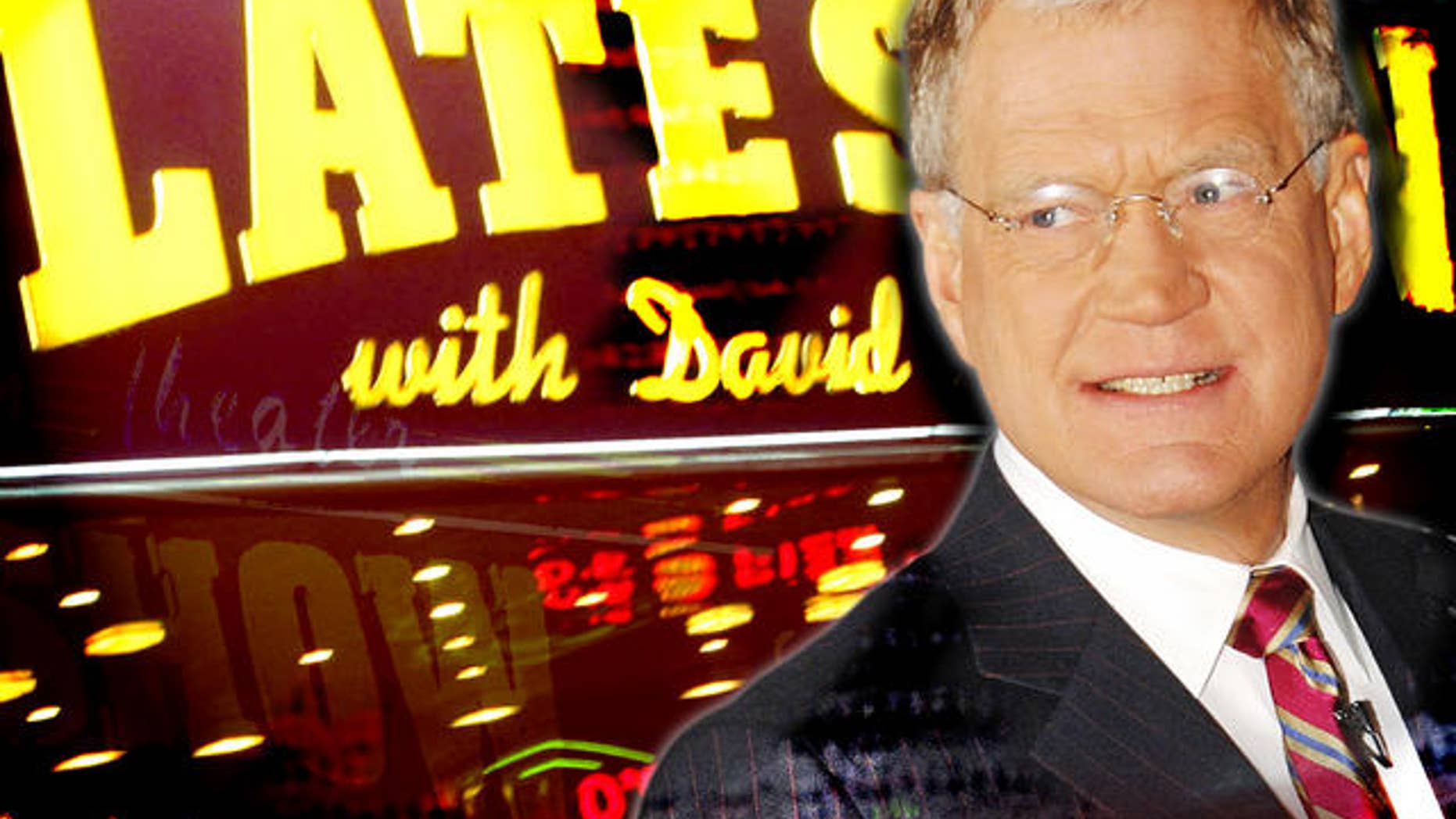 A recent call from a jihadist online to cut out David Letterman's tongue over a joke he made on his CBS show have put the spotlight back on Hollywood's reactions to such threats, as the FBI pursues an investigation.
A law enforcement official who asked to remain anonymous told FoxNews.com on Thursday that while the FBI suspects the post was made by a lone wolf, investigators were scrubbing the site where the threat was posted and conducting database searches to see if the individual was already on their radar.
On Wednesday, The Site Monitoring Service, a private intelligence organization that watches online activity, said that the threat against Letterman had been posted a day earlier on the Shumuka al-Islam forum, a popular Internet destination for radical Muslims.
The contributor, who identified himself as Umar al-Basrawi, was reacting to what he said Letterman did after the U.S. military announced on June 5 that a drone strike in Pakistan had killed Al Qaeda leader Ilyas Kashmiri.
Al-Basrawi wrote that Letterman had made reference to both Usama bin Laden and Kashmiri and said that Letterman had "put his hand on his neck and demonstrated the way of slaughter."
"Is there not among you a Sayyid Nosair al-Mairi ... to cut the tongue of this lowly Jew and shut it forever?" Al-Basrawi wrote, referring to El Sayyid Nosair, who was convicted of the 1990 killing of Jewish Defense League founder Meir Kahane. Letterman is not Jewish.
Officials told FoxNews.com Thursday that if there was any reason to believe that the threat would actually be carried out, the FBI would intercede and mitigate the threat.
A rep for Letterman did not respond to request for comment from FOX411 Thursday. Letterman is filming live episodes this week, so it remains to be seen how or if he will respond on air to this latest threat. Thursday's show will be the first since the threats were made public.
Al-Basrawi, which is likely to be an alias, has made some 1,200 postings to the Muslim website, said Adam Raisman, an analyst for the Site Monitoring Service. The private firm, part of the Site Intelligence Group, provides information to government and commercial clients on what jihadists are saying on the Internet and traditional media. Raisman said the online forum is often used by Al Qaeda.
Muslim extremist groups in the past few months have increased calls for people to take violent action against certain targets in the West, he said.
"The concern is that there is someone who will read it, agree with it and say, 'I want to be the Sayyid Nosair of 2011 and kill David Letterman,"' Raisman said.
But Letterman was not the first entertainer to have death threats made against him for making jokes related to Islam.
Last week, fans of "South Park" looking to purchase the "complete 14th season" of the show on DVD were shocked to learn that an episode for which creators Matt Stone and Trey Parker received death threats had been eliminated from the disc set internationally.
Last year, Comedy Central, the network that airs "South Park" decided to censor the second of a two-part episode after a New York-based radical group Revolution Muslim called on its followers to retaliate against Parker and Stone. The group even released addresses of Comedy Central's New York office and the team's Los Angeles production offices.
"When unique and deeply insightful creative talents like those behind 'South Park' are able to express themselves freely, we all benefit," Viacom said at the time. "However, the safety of our employees is our unquestioned number one priority, and therefore we have decided to take these precautionary measures."
Author Salman Rushdie spent years in hiding after Iranian leader Ayatollah Ruhollah Khomeini urged he be killed for blasphemy after writing the book "The Satanic Verses."
Filmmaker Theo van Gogh was killed on an Amsterdam street in 2004 by a Dutch Muslim angered by his film "Submission," a fictional study of abused Muslim women.
FoxNews.com's Jana Winter and The Associated Press contributed to this report.