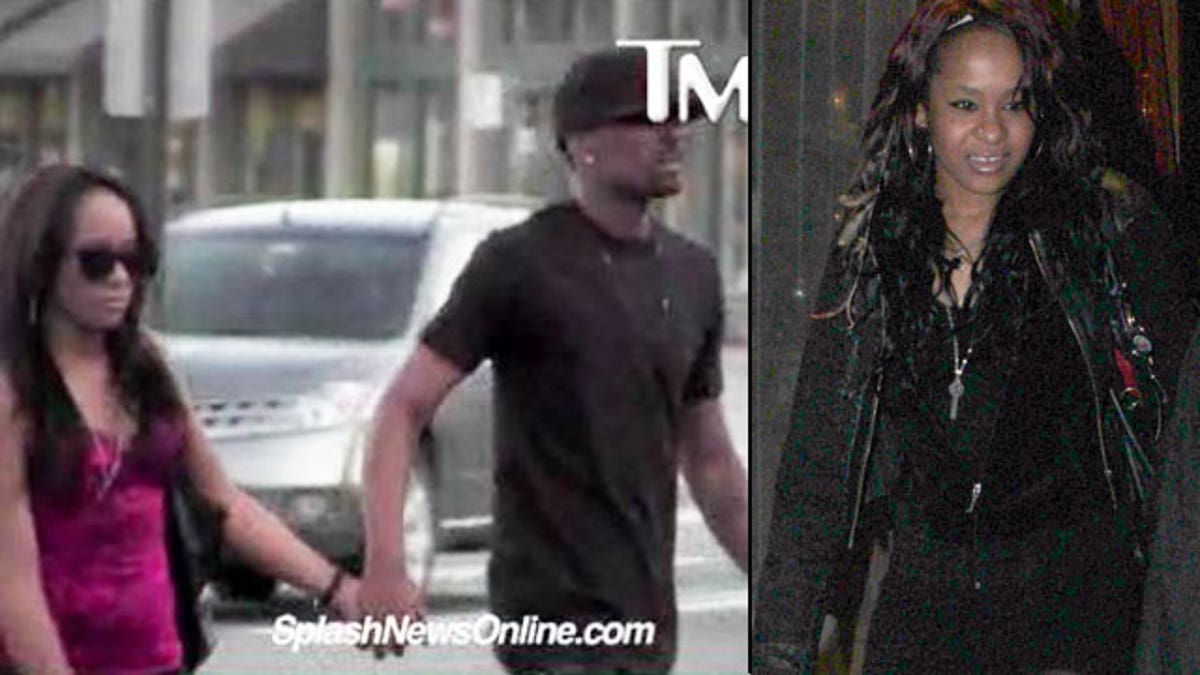 Whitney Houston's daughter has been snapped kissing and holding hands with a young man Whitney took in to her home, and Houston's mother Cissy is upset with the relationship she feels is incestuous, according to a report from TMZ.
Earlier this week, TMZ cameras caught Bobbi Kristina,19, engaging in some PDA with her "secret" boyfriend, 22-year-old Nick Gordon, in Atlanta. According to TMZ, Whitney took Nick in 10 years ago after learning he was having problems at home, and he has been living with the Houstons ever since.
Click here to see the video from TMZ.
While there is no blood relation, Nick has reportedly referred to Bobbi as his "sister" in the past.
They have reportedly been dating for some time, but only recently went public with their relationship.
Cameras also spotted a ring on Bobbi's finger, fueling reports that the two could be engaged.
According to TMZ, Whitney's mother Cissy told family, "what they're doing is incestuous."
She is reportedly concerned that Bobbi's problems make her vulnerable and that Nick is taking advantage of her.
Bobbi Kristina stands to inherit her late mother's fortune, which reportedly totals $10 million.