Famed hairstylist and beauty pioneer Vidal Sassoon dead at 84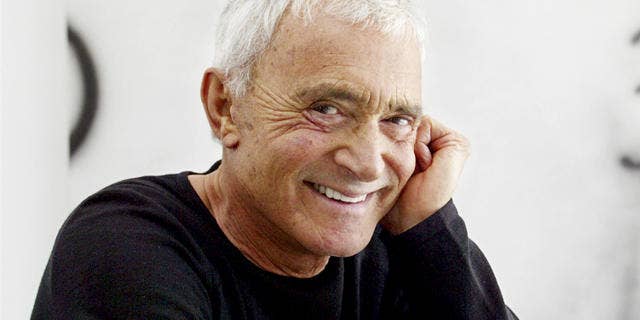 Hairstylist Vidal Sassoon, who undid the beehive with his wash-and-wear cuts and went on to become an international name in hair care, died Wednesday. He was 84.
Sassoon died at his home on Mulholland Drive in Los Angeles, police spokesman Kevin Maiberger said. Officers were summoned to the home at about 10:30 a.m., where they found Sassoon dead with his family. They determined that he died of natural causes, and there will be no further police investigation, Maiberger said.
When Sassoon picked up his shears in the 1950s, styled hair was typically curled, teased, piled high and shellacked into place. Then came the 1960s, and Sassoon's creative cuts, which required little styling and fell into place perfectly every time, fit right in with the fledgling women's liberation movement.
"My idea was to cut shape into the hair, to use it like fabric and take away everything that was superfluous," Sassoon said in 1993 in the Los Angeles Times, which first reported his death Wednesday. "Women were going back to work, they were assuming their own power. They didn't have time to sit under the dryer anymore."
His wash-and-wear styles included the bob, the Five-Point cut and the "Greek Goddess," a short, tousled perm -- inspired by the "Afro-marvelous-looking women" he said he saw in New York's Harlem.
Sassoon opened his first salon in his native London in 1954 but said he didn't perfect his cut-is-everything approach until the mid-'60s. Once the wash-and-wear concept hit, though, it hit big and many women retired their curlers for good.
His shaped cuts were an integral part of the "look" of Mary Quant, the superstar British fashion designer who popularized the miniskirt.
He also often worked in the 1960s with American designer Rudi Gernreich, who became a household name in 1964 with his much-publicized (but seldom-worn) topless bathing suit.
"While Mr. Gernreich has dressed his mannequins to look like little girls," The New York Times wrote after viewing Gernreich's collection for fall 1965, "Vidal Sassoon has cut their hair to look like little boys with eye-level bangs in front, short crop in back. For really big evenings, a pin-on curl is added at the cheek."
In 1966, he did a curly look inspired by 1920s film star Clara Bow for the designer Ungaro. He got more headlines when he was flown to Hollywood from London, at a reputed cost of $5,000, to create Mia Farrow's pixie cut for the 1968 film "Rosemary's Baby."
Sassoon opened more salons in England and expanded to the United States before also developing a line of shampoos and styling products bearing his name. His advertising slogan was "If you don't look good, we don't look good."
The hairdresser also established Vidal Sassoon Academies to teach aspiring stylists how to envision haircuts based on a client's bone structure. In 2006 there were academies in England, the United States and Canada, with additional locations planned in Germany and China.
"Whether long or short, hair should be carved to a woman's bone structure," he told the Los Angeles Times in 1967. "Actually short hair is a state of mind ... not a state of age."
Sassoon's hair-care mantra: "To sculpt a head of hair with scissors is an art form. It's in pursuit of art."
He wrote three books. The first was an autobiography, "Sorry I Kept You Waiting, Madam," published in 1968. "A Year of Beauty and Health," which he wrote with his second wife, Beverly, was published in 1979. In 1984 he released "Cutting Hair the Vidal Sassoon Way."
He sold his business interests in the early 1980s to devote himself to philanthropy. The Boys Clubs of America and the Performing Arts Council of the Music Center of Los Angeles were among the causes he supported through his Vidal Sassoon Foundation. He later became active in post-Hurricane Katrina charities in New Orleans.
He had moved to Los Angeles in the early 1970s in search of a chemist to formulate his hair-care products and had decided to make the city his home.
A veteran of Israel's 1948 War of Independence, Sassoon also had a lifelong commitment to eradicating anti-Semitism. In 1982, he established the Vidal Sassoon International Center for the Study of Antisemitism at the Hebrew University of Jerusalem.
Growing up very poor in London, Sassoon said that when he was 14, his mother declared he was to become a hairdresser. After traveling to Palestine and serving in the Israeli war, he returned home to fulfill her dream.
"I thought I'd be a soccer player but my mother said I should be a hairdresser, and, as often happens, the mother got her way," he told the AP in 2007.
He told the Chicago Tribune in 2004 that he was proud to have entered the field.
"Hairdressers are a wonderful breed," he said. "You work one-on-one with another human being and the object is to make them feel so much better and to look at themselves with a twinkle in their eye. Work on their bone structure, the color, the cut, whatever, but when you've finished, you have an enormous sense of satisfaction."
Married four times, Sassoon had four children with his second wife, Beverly, a sometime film and television actress, usually billed as Beverly Adams.
None of the children went into the family business. The eldest, Catya, an actress and model, died in her sleep on New Year's Day 2002 of an accidental overdose.