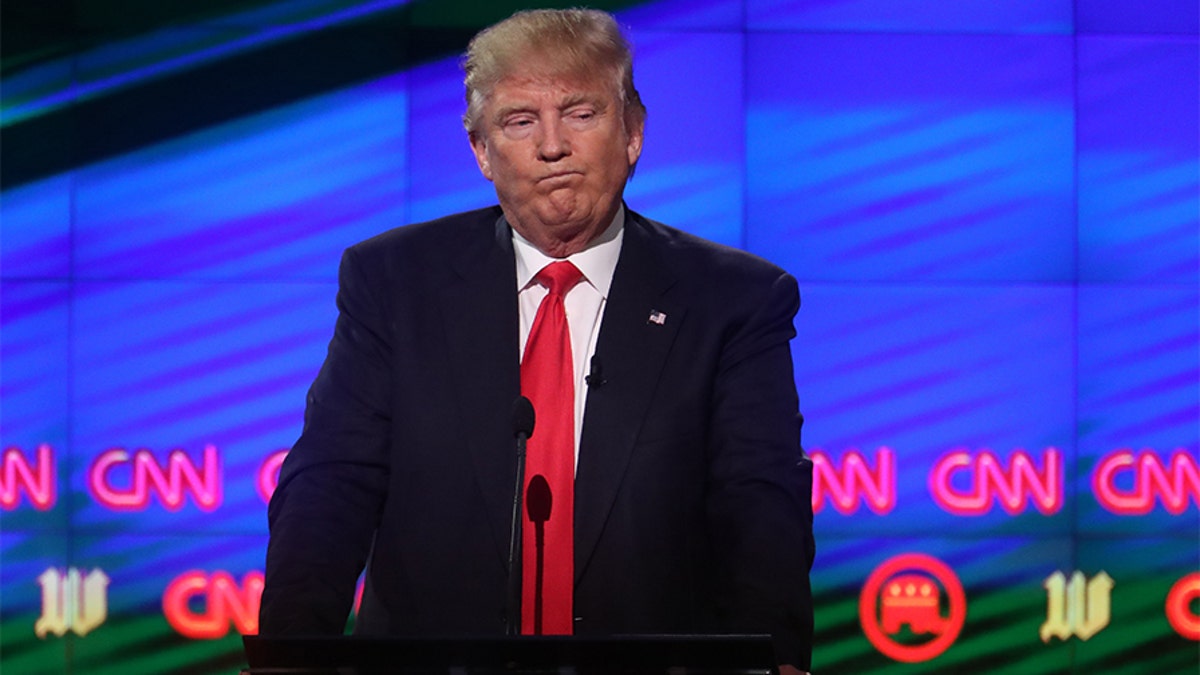 CNN continues to push its fruit-themed "Facts First" ad campaign, but the liberal news network hasn't updated its "Trump Jobs Tracker" in months, despite an explosion in employment.
The tracker was last updated jobs tracker Jan. 5, 2018, as first noticed by Daily Caller media reporter Joe Simonson. CNN's site notes that Trump promised to add 208,333 jobs per month and features the message, "He's off Track," in a large font splashed across the page.
U.S. employers added a robust 200,000 jobs in January and another 313,000 jobs were created in February, which was the most growth in a single month since July 2016 – leaving CNN's jobs tracker badly outdated, not to mention misleading.
Simonson wrote that the information missing from CNN's page make the totals "more than enough to be on a healthy pace to average 208,333 jobs per month in 2018." An update would result in CNN being forced to remove the prominently displayed anti-Trump message and replace it with something noting that the president is "on track."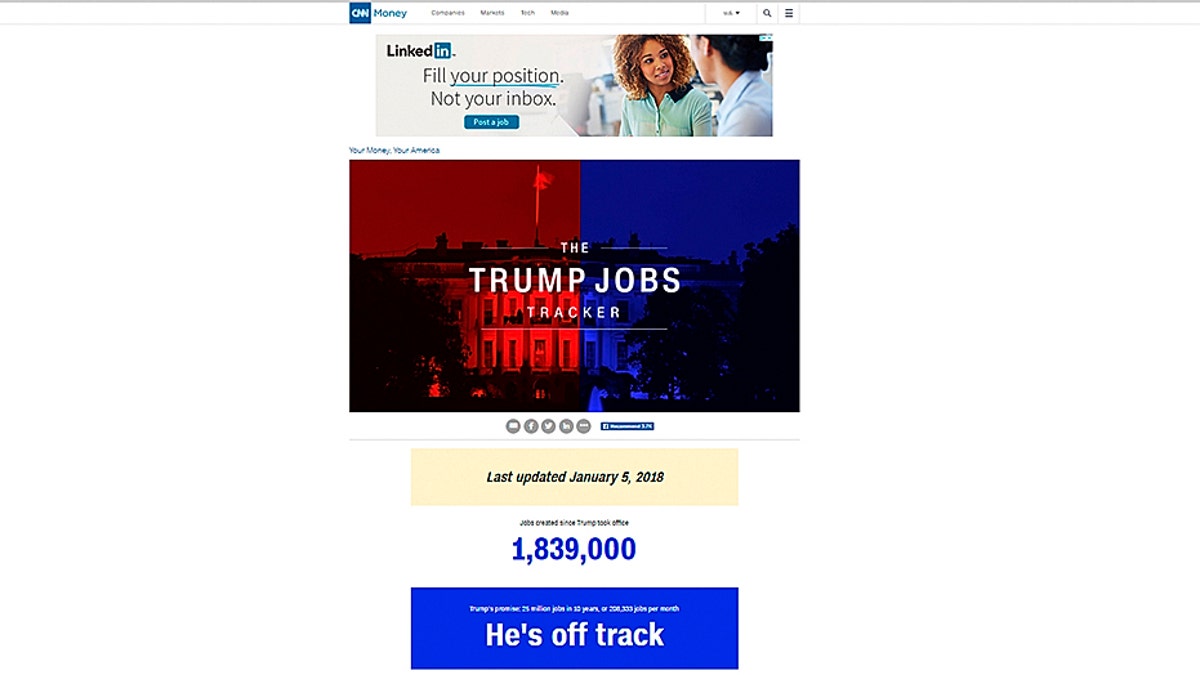 CNN did not immediately respond to request for comment.
Job gains for 2018 are now averaging 242,000 per month, according to The Hill.
Jobs are not being created at CNN. Last month, its digital operation began cutting jobs and it has been reported that as many as 50 staffers would eventually be let go as part of cutbacks. It would be easy to assume that whomever is responsible for updating the "Trump Jobs Tracker" was let go as part of the layoffs, but Daily Caller reported that only one of its authors has left CNN since the page was created.
A CNN insider tells Fox News that more layoffs are expected at CNN's digital operation, as parent company Time Warner clamps down on profligate spending and bloated staff in CNN's digital unit, ahead of an expected corporate takeover by AT&T. CNN's digital products include CNN Money's large anti-Trump media coverage team which has several staffers who cater mostly to elite media insiders.
Jeff Zucker, the president of CNN Worldwide, has poured millions of dollars into CNN's digital operations, but some of the costly moves have not paid off. BuzzFeed reported in September that CNN's digital unit was "facing a $20 million budget shortfall" while Vanity Fair reported that CNN Digital has missed its revenue targets over the last year by tens of millions of dollars.
As important elements of CNN's site go unattended, several employees are in Austin, Texas, for SXSW where the network spared no expense for a swanky fruit-themed party titled "Go Bananas" that featured apple decorations inspired by the "Facts First" ad campaign.