Eyewitness to Paul Walker crash describes gruesome scene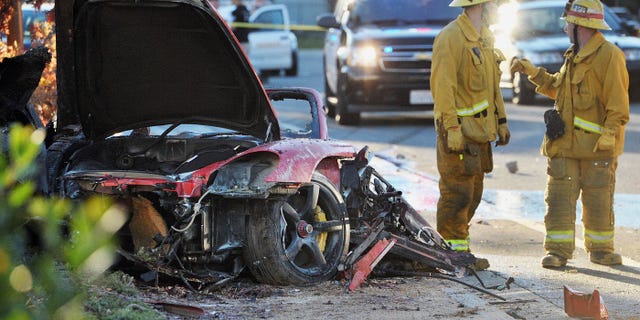 A person who happened to be on the same fateful street that Paul Walker was riding along in Santa Clarita, Calif. — in fact, Paul and one other man, the driver, had passed the witness less than a minute before losing control, spoke to HollywoodLife.com about the gruesome crash.
"We were missed getting hit by them by like 30 seconds," the eyewitness recalls. The source can't exactly say why the driver of the car lost control, though he does confirm that the crash was extremely violent and explosive.
"The car burst into flames immediately and split a tree in half," the eyewitness says, adding that there seemed to be no stopping the fire that broke out. "The flames were way too big and fast-moving."
"They couldn't do anything," he says, in reference to Paul and the other passenger.

Pictures from the scene of the accident also make that evident. The Porsche Paul was in was reduced to mere rubble after the fire was finally extinguished. And if the impact of the crash didn't take Paul's life, the explosion and fire that followed did.
Click here for more from Hollywood Life.com