Exclusive: Olivia Newton John Slams New Mammogram Guidelines as 'Troublesome'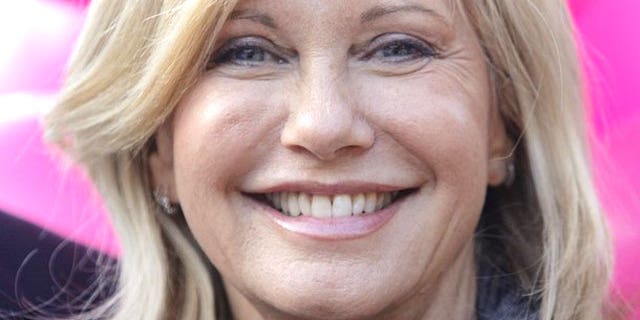 LOS ANGELES – In the wake of the new federal recommendations that only women aged 50-74 need routine mammograms and that self examination shouldn't be taught, breast cancer survivor Olivia Newton-John has spoken out that such advice is an absolute "mistake."
"Having found my lump myself and being persistent in having it looked at I am very for regular self examination and to follow through with regular mammograms and check-ups as part of the triage of taking care of yourself. The fact that they aren't even advocating even self-exam is really upsetting to me and really troublesome," Newton John told Tarts on Wednesday. "I think it's a mistake, so many cancers are not genetic. Mine wasn't and I'm sad to say a lot of my friends have had breast cancer and their's [weren't] either. Many have found it themselves or through a mammogram and many were not yet in their 40's or 50's. So for me it doesn't seem common sense to be going backwards which is what it seems to be doing."
The "Grease" beauty said she also can't help but feel the government is sacrificing a woman's health for financial reasons.
SLIDESHOW: Hollywood breast cancer survivors
"There's more breast cancer now than there has been and it's occurring in younger and younger women. It seems like they're following the European Union markers for what should be happening with breast cancer and their behind us," Newton-John added. "I don't really understand myself what's going on. A life saved is a life saved and you can't put money on that."
So what steps does the now 61-year-old (who was diagnosed with breast cancer 17 years ago) take to ensure she stays happy and healthy?
"I do regular self breast examination; I do yearly check-ups and a sonogram. I'm aware of myself and I try to eat right and have a positive attitude," she said.
The starlet has also dedicated her life to helping others prevent and fight the deadly disease and just finished filming "Kaleidoscope" from Verizon Center in Washington, D.C alongside other high-profile figures and cancer survivors which will air immediately following the FOX Thanksgiving Day football telecast.
"It's a wonderful TV special celebrating the survival of cancer through sport and song intended to raise awareness amongst women about breast cancer which is really timely today," Newton-John added.