EXCLUSIVE: 'Magic Mike' star Adam Rodriguez talks training for sequel, Hispanic Heritage Month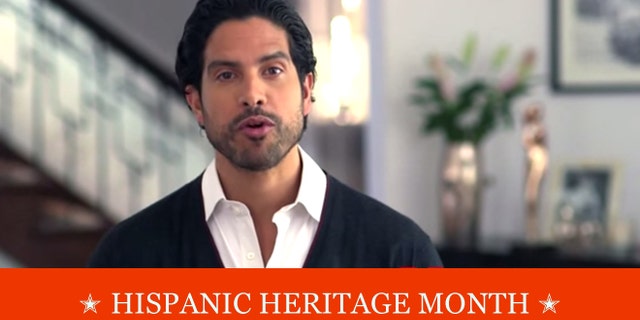 NEWYou can now listen to Fox News articles!
Adam Rodriguez may be hitting the gym five hours a day in preparation for the highly anticipated sequel to "Magic Mike," but he is saving some of his handsome persona to pitch in for the betterment of the Hispanic community.
"We will be without much clothing (in the film) so I have to be in the best shape possible," the Cuban-Puerto Rican actor told exclusively to Fox News Latino about getting ready to film in a couple of weeks. "It's tough, but I'm ready to go."
Meanwhile, Rodriguez, widely known for his role as Eric Delko in "CSI: Miami," is also working with a Hispanic Scholarship Fund's national ad campaign that looks to motivate young Latinos and their parents to strive for a better education.
"My family was very big on education," said Rodriguez, who revealed he was the black sheep of the family for never going to college and instead pursued acting. "A formal education didn't seem like something that was going to help me at the time."
That said, the 39-year-old actor said that he places a huge value on education and that "the only way to advance is through education."
"I want to make sure that kids have an option (for college)," said Rodriguez about his work with Hispanic Scholarship Fund (HSF).
The ad campaign, which launched in celebration of Hispanic Heritage Month in collaboration with the Ad Council, includes actor Edward James Olmos and Univision anchors Jorge Ramos and Maria Elena Salinas.
Rodriguez, who serves on the HSF's board of directors, said the group strives to offer Latinos support on all levels, from how to transition into college to financial aid.
"It's about giving them a support system," Rodriguez said. "(Latinos) are growing in numbers and we have to couple that with education. Education is key."
Rodriguez said he hopes that one day the country won't need a designated month in the year to celebrate the contributions by Latinos to the United States. But in the meantime, it's something inspirational to see.
"It's an inspiration for us," he said. "We don't get to see each other a lot in mainstream so this month raises awareness and celebrates what we have accomplished."
Follow us on twitter.com/foxnewslatino
Like us at facebook.com/foxnewslatino