EXCLUSIVE: Hulk Hogan Wants to Marry Christian Girlfriend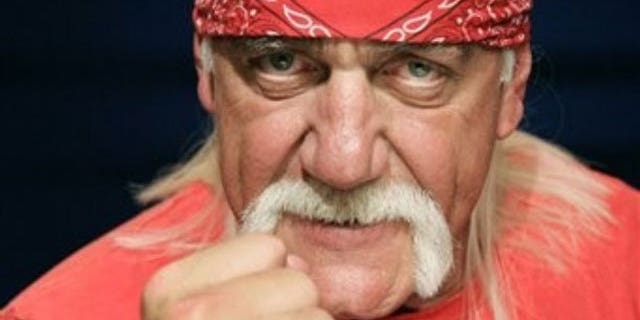 NEWYou can now listen to Fox News articles!
LOS ANGELES – It's been a rough couple of years for Hulk Hogan between son Nick's tragic car accident and jail sentence followed by a bitter divorce with his wife of 25 years Linda Bollea. But after putting pen to paper and exposing everything from his suicidal thoughts to his wife's alcohol addiction (which she denies) in the book "My Life Outside the Ring," it seems the former pro-wrestler will walk down the aisle again.
"My marriage to Linda was very toxic and very negative. Jennifer (his current girlfriend) is just the opposite, she doesn't drink or get high on drugs," Hogan told Tarts in an exclusive interview. "If you're in my home and watching TV, you have to watch the science channel or the history channel or cartoons. She doesn't watch anything negative like the news or TMZ. She doesn't read the newspaper. She always walks in the Spirit of Christ, she never deviates. I can really see myself marrying this woman."
And for those who thought the WWE champ was big and scary, think again.
"I don't like confrontations of any kind, it makes me really nervous," Hogan said. "Even going back to high school when people would say 'let's meet at the tracks after school, I don't like you because you're too fat. I'm going to beat you up.' That would upset me so bad that I would shake and be nervous all day because I hate confrontations."
But it seems Hogan just can't escape conflict with his former wife. Last week, Linda Bollea filed a second motion of enforcement in the Pinellas County Superior Court in Florida on Tuesday against the wrestler with claims that he hasn't been paying his end of the confidential divorce settlement. According to Bollea's attorney Ray Rafool, she is entitled to almost 40 percent of all earnings Hogan makes from July 2009 to forever (such as merchandising, trademarks and royalties), with the exception of any acting or personal appearance gigs.
"Hulk Hogan is up to his old tricks and hiding income for which Linda is entitled, we once again must seek enforcement of the parties' divorce agreement," Rafool told Tarts. "We truly wish Hulk Hogan would honor his agreements no matter how unfavorable he believes the agreement is to him. I will force him to comply with every term of his agreement."
Hulk's lawyer David Houston told Tarts, "Linda Bollea has received everything she's entitled to under the marital settlement agreement. She may be unhappy with this but it doesn't mean that she should receive more."
Bollea first filed a motion against her ex in August with claims that he didn't give her the Harley and finances she deserved as per their divorce agreement, but the issue was later resolved.
So given Hulk's tumultuous life in the limelight, chances are one day his book could find its way onto the big screen. So who would the former-pro-wrestler like to play him?
"Me! I would love to play myself," he said. "If not, maybe Jeff Bridges would be great."
On the note of films, turns out 19-year-old son and former jailbird Nick Hogan can now officially call himself an "actor." We wait with baited breath…
"Nick is doing great, he's in L.A. and he just got his first acting job in an independent film," Hulk added. "Brooke is living down here; she signed with my agent and is going on auditions because we don't know if they will renew 'Brooke Knows Best' yet."