EXCLUSIVE: Conan O'Brien "Not Even Close" to Signing With New Network, Paying Staff From Own Pocket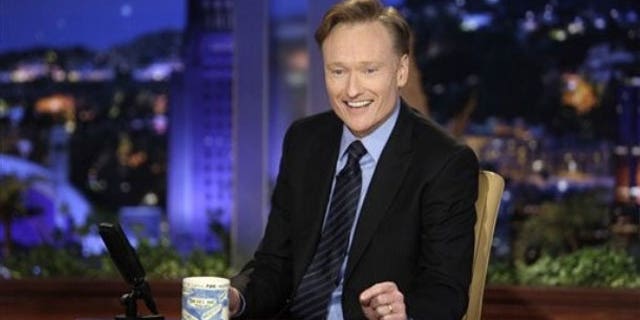 NEWYou can now listen to Fox News articles!
Despite rumors that former "Tonight Show" comedian Conan O'Brien is ready to sign on the dotted line with FOX, his manager said Thursday that his future is far from a done deal.
"He is not even close (to signing a new contract)," Gavin Polone told Pop Tarts exclusively. "I don't know where that's all coming from. We've met with a few places and been in talks but nothing is even near being finalized."
After severing ties with NBC earlier this year, O'Brien isn't able to move his show to a competitive network until at least September. But in the meantime the 46-year-old funnyman has actually been forced to turn down work.
"We've had so many different offers for different things, Conan has been offered all sorts of movie roles but we've had to say no because with the tour there just isn't time for it," Polone said.
O'Brien is preparing for his national comedy tour, which kicks off in Oregon on April 12. And thanks to that show, the comedian is able to keep some money coming in for most of his writers and key staff members, many of who have been with him for the last 17 years and relocated from New York to Los Angeles last year when he moved from "Late Night" to "The Tonight Show."
O'Brien is so determined to keep his close-knit work family that he's even been paying a number of staffers from his own pocket to keep them on-board until he finds a new network home, Polone said. And although O'Brien doesn't know what will happen once the tour is over, he couldn't be in more positive spirits.
"Everything is going extremely well, its all excitement right now," Polone added. "And the loyalty of his fans has just been amazing."