EXCLUSIVE: Betty White Most Enjoyed Slamming Door on Child Actor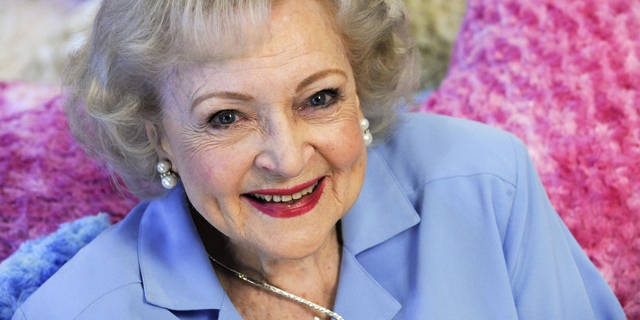 Ah the good old days.
At 88 years young, Betty White has more stories stockpiled than just about anyone in Hollywood.
She told Pop Tarts in an exclusive interview her single favorite scene of her 180 episodes of "The Golden Girls."
"It was when Blanche (Rue McClanahan) had given my (Rose's) teddy bear to a little girl, and when I found out about it, I was desolate," White said. "So the little girl came to the door and I grabbed the teddy bear and slammed the door in the little girls face. It was not the most charitable moment, but it was the most fun."
White credits the show's writers for giving the show into the "classic" status it enjoys today.
"When they first put us on, who would have ever thought that a show about four old ladies would get popular?" she said. "The writers are the ones that make the show. And to have the kind of writing that I was lucky to get on the 'Mary Tyler Moore Show' and 'The Golden Girls' is just more than you can ever dream of in a career."
White said reality shows' main drawback is their inherent lack of writers.
"I think with reality shows, they get a little stale a little fast," she said. "I think there is always room for good writing. We need to get right back to the writing because that's where the heart of it is."
Speaking of "heart," White shared some thoughts on her signature cause, protecting animals.
"I have been with the Morris Animal Foundation for 47 years. We're a health organization, we fund humane health studies and specific diseases of dogs, cats, horses and zoo and wildlife," she said. "And I have been with the Los Angles Zoo for about that length of time. If we don't protect the animals on this planet we are going to be out of animals before too long."
White has enjoyed an amazing career comeback in the past year, fueled by her part in Sandra Bullock's "The Proposal," her hosting gig on "Saturday Night Live," and her hilarious Snickers commercial, which first aired on last year's Super Bowl.
With the NFL season now in full swing, White is promoting the Doritos and Pepsi MAX "Crash the Super Bowl" contest, where aspiring directors can win big by having their homemade commercial aired during the 2011 Super Bowl.
"It opens the doors for people who want to get into the commercial business – they've got a perfect reference and a contract out there. For the person who wins that can be a life changer," White added. "And if you win the top three spots, it is $5 million. So that's not chopped liver!"