Ex-WWE star Kurt Angle admits he took 65 Vicodin a day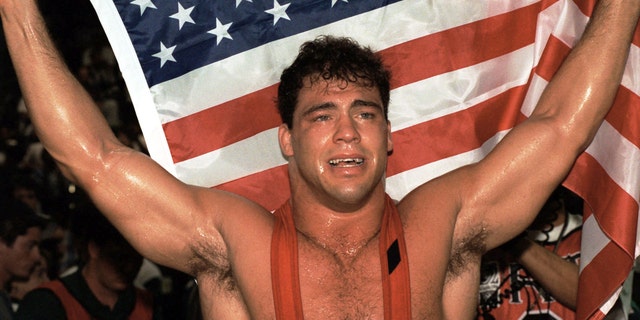 Ex-WWE star Kurt Angle confessed that at one point he was taking up to 65 extra-strength Vicodin every day.
The wrestler spoke to ESPN on Friday and admitted that his drug addiction started ahead of the Atlanta Olympics after he endured an injury during the National Trials.
"I was on a lot -- there was no way I couldn't get out of it," Angle said. "The only thing I could do was eventually go to rehab and try to fix my life again. But I actually beat it on my own. I stayed in my house for about 10 days and didn't leave, and I was able to get through the withdrawal."
The Olympic champion still battled substance abuse issues after he left WWE in favor of TNA.
"The thing is, everybody drank down there [in TNA]," Angle explained. "So I started drinking with my meds. And then I started manipulating my meds. I would save all of them until the evening, and drink it with alcohol. And it got me in a lot of trouble -- four DUIs in five years."
The star later went to rehab for 30 days and was able to get clean for good.
"I finally got the right help," he said. "I tried to do it myself, but when you're that deep into that stuff, you can't do it on your own. You need somebody else's help, and I finally reached out and I did what I had to do to get it done."
The athlete said he's now been sober for years.
Many former wrestlers have made headlines through the years for their substance abuse battles and untimely deaths. It's an issue WWE works hard to combat.
According to the WWE's corporate website, wrestlers are now subject to random drug tests at least four times per year.
"WWE has a three strike system [for positive drug tests]," the website explains. "The first strike is a 30 day suspension without pay. The second strike is a 60 day suspension without pay. The third strike is termination of WWE Talent's contract."